Image
EarthTalk - What is the NFL doing to reduce its environmental impact?
Dear EarthTalk:

What is the National Football League doing to reduce its environmental impact and carbon footprint?

Mitch Trevino, Las Vegas, NV
Like any major spectator sport league, the National Football League (NFL) is no darling to environmental advocates. Stadium construction, maintenance and energy use contribute significantly to carbon dioxide (CO2) emissions and resource depletion. Transportation of fans to games, waste generated during games, and production and disposal of merchandise and equipment can also contribute to environmental harm. 
That said, given these points against it, the NFL has made a concerted effort in recent years to reduce its environmental impact, even vowing to become a "net zero" emissions league—meaning it will offset all of its greenhouse gas emissions through a combination of reducing its own emissions and supporting projects that remove or reduce CO2 from the atmosphere—in the near future.
Image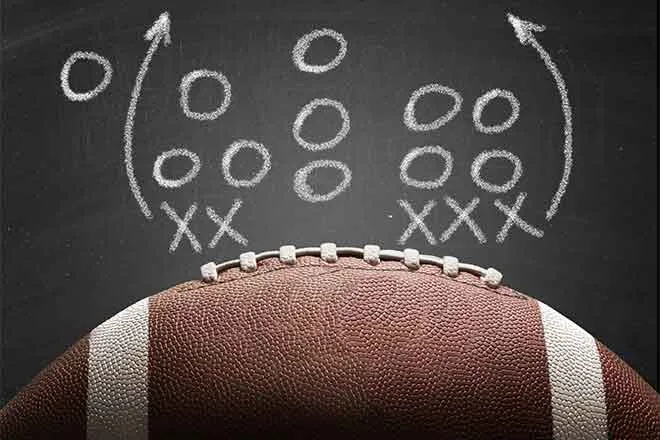 Indeed, the NFL has made a major push to offset CO2 emissions over the past few years, offsetting upwards of 20,000 metric tons of CO2 per year, league-wide. The leading non-profit Environmental Defense Fund (EDF) is partnering with the NFL on its emissions reduction and offset strategy. The goal of this unusual partnership is to reduce emissions through improved energy efficiency and the increased use of renewable energy sources.
The league also encourages and promotes sustainability practices—recycling, reducing single-use plastics, and using environmentally-friendly transportation—at stadiums across the country. And an NFL tree planting campaign also helps reduce the league's carbon footprint. The league rounds out its emissions reduction strategy by purchasing renewable energy credits to "offset" emissions from energy usage in NFL facilities and events. The league proudly offsets all energy used at major Super Bowl venues.
Waste reduction is also a source of pride for the NFL. Starting in 2019, upwards of 90 percent of the waste generated at and around the Super Bowl was diverted from landfills through recycling and composting. Likewise, the league has started to take water conservation seriously, implementing low-flow plumbing fixtures and drought-resistant landscaping at various stadiums nationwide, while simultaneously working to educate fans on water conservation through its sustainability outreach program.
Another area where NFL planners have made strides is sustainable building and retrofits, implementing green building practices—such as the implementation of energy-efficient lighting and HVAC systems and the use of recycled building materials in several facilities across the country. For example, Levi's Stadium, home of the San Francisco 49ers, is LEED Gold Certified and has a 27,000 square-foot green roof (green roofs provide numerous benefits, including stormwater management, improved air quality, energy efficiency, fire retardation and noise reduction).
The NFL isn't the only American sports league fixated on sustainability of late. The National Basketball Association (NBA) has its annual "Green Week" celebration, Major League Baseball (MLB) has its "Green Game" initiative that runs the length of the baseball season, and the National Hockey League (NHL) has its "Green Initiative" that promotes sustainability year-round. But the NFL runs the highest profile sporting event on the planet—the Super Bowl—so it has a much larger opportunity to reach fans across the continent and around the world with its messages and examples of sustainability. 
CONTACTS
EarthTalk® is produced by Roddy Scheer & Doug Moss for the 501(c)3 nonprofit EarthTalk. See more at https://emagazine.com. To donate, visit https://earthtalk.org. Send questions to: question@earthtalk.org.