Image
EarthTalk - Which electric vehicles provide the most bang for the buck?
Dear EarthTalk:

Which of the EV models now available in the U.S. provide the most bang for the buck? Is now a good time to finally make the upgrade from my internal combustion car?

P. Bronson, Tampa, FL
With some 43 new battery-powered electric vehicles (EVs) debuting in the U.S. this 2023 model year, not to mention the continued production and sales of 32 previous EV models, there has never been a better time to make the switch from your internal combustion gas guzzler to something greener. The increased competition among carmakers for your EV dollars means lower prices all around; indeed 14 different EVs sport sticker prices of $40,000 or below.
Cheapest of them all is still the Nissan Leaf, with an manufacturer's suggested retail price (MSRP) of $27,400. While this is the only EV for sale in the U.S. with a sticker price under $30k, the trade-off is less range; the Leaf will only get you about 149 miles per full charge, making it perfect for short commutes or jaunts around town but not so good for road trips. (Nissan also offers a Leaf "Plus" model with a bigger battery array that sells for $5,000 more but gets you 226 miles between charges.)
Image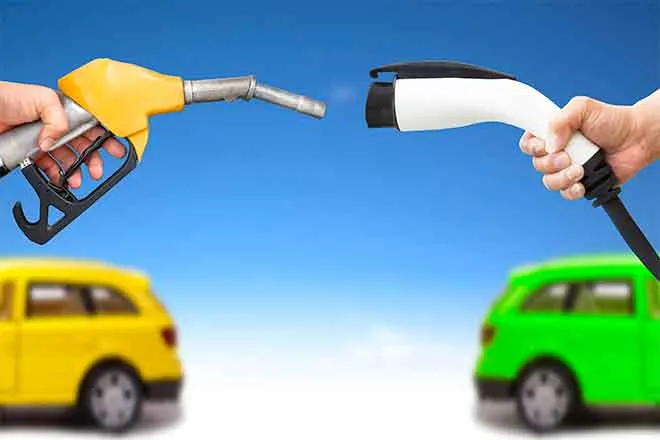 The next cheapest EV is Chevrolet's Bolt, with a sticker price of $31,500 and a range of 259 miles; given this longer range, this little hatchback by one of America's great carmakers might just be the best bang-for-buck option out there. Chevy is also offering a Bolt EUV model which gives customers a roomier interior for $2,000 more than the base Bolt, but with slight range trade-off (247 miles between charges).
Other good options for cost-conscious EV buyers include Hyundai's Kona Electric ($34,000; 258-mile range), Subaru's Solterra SUV ($37,000; 285-mile range), Kia's Niro EV ($39,990; 239-mile range). Also under $40k but with less range include Hyundai's Ioniq Electric sedan ($33,245; 170-mile range), Mazda's MX30 crossover ($33,470; 100-mile range), and Mini Cooper's EV ($33,900; 114 mile range).
Of course, these MSRPs don't factor in tax rebates and other financial incentives. In the U.S., EV buyers still qualify for up to $7,500 in tax credits. The amount varies depending on your tax bracket and other factors including where the vehicle in question was built. Some state governments and municipalities offer their own incentives for EV buyers. Get the full run down for your location via the Database of State Incentives for Renewables & Efficiency (DSIRE), a free and comprehensive resource on federal, state and regional incentives supporting renewables and energy efficiency across the U.S.
Going electric is definitely a step in the right direction for the environment given how much less pollution is caused by charging your car up with electricity as opposed to filling 'er up with gas. But if you think you're doing Mother Nature a favor by turning in or selling a perfectly good gas car so you can upgrade, you might want to think twice. The overall environmental impact of producing your brand-new EV far outweighs that of continuing to drive a gas car around. But if it's really time to upgrade or you just need a car now, buying an EV is the smart and responsible way to go.
CONTACT
EarthTalk® is produced by Roddy Scheer & Doug Moss for the 501(c)3 nonprofit EarthTalk. See more at https://emagazine.com. To donate, visit https://earthtalk.org. Send questions to: question@earthtalk.org.