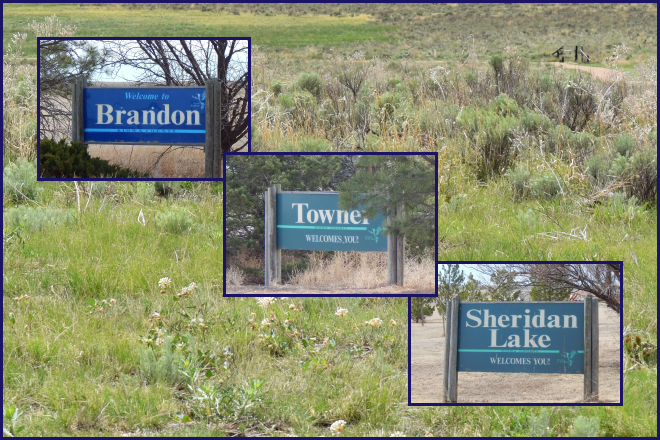 Published
Tuesday, March 5, 2019
Now that it has finally learned how to snow in our area, it seems to want to do more each weekend. We can certainly use all the moisture it brings. Shoveling snow may not be much fun, but it sure beats shoveling dirt!!
We would like to extend our condolences to the family of Eddie Ingram, who passed away this past week. Eddie's sister, Lisa Nolan was librarian at Plainview School several years ago. Eddie's son Courtland is the well-known fiddle player in Branson, Missouri.
The regional basketball games were held in La Junta this past weekend. Going to state and representing our area will be Class 1 A - Kit Carson girls and South Baca girls. Class 1 A boys teams will be Kit Carson and Walsh. Holly will represent Class 2A at State. Best of luck to all these teams.
The Plainview Adventure Club sponsored eight students and three adults on a ski trip to Monarch this past Thursday and Friday. They returned home Friday evening. Everyone had a great time. This was the first trip for the club, and they hope to do more things next year.
Saturday, Benje Davis, Kayla Wanderlingh, Kyle Scott, Benjiman Splitter and Zoe Chai spent 14 hours at Plainview School and took part in the M3 Math Challenge. Miss Wilson was their sponsor. They will find out how well they did in about a week. Congratulations to these students for being willing to take part in this project.
Last Saturday, Robert and Marilyn Hopkins of Dodge City, Kansas, met Evan and Jen Hopkins and family in Meade, Kansas, to watch Layton Hopkins compete in a basketball tournament. Their team took third place. Congrats.
Larry and Judy Tuttle visited with Burl and Cathy Scherler last Friday evening. Cathy is undergoing knee replacement surgery this Monday. Best wishes for a speedy recovery Cathy!
Judy Splitter had knee surgery last week. We hope you continue to improve Judy.
Dick and I went to Lamar last Wednesday. I had to defend the grant for the park that the Towner Recreation District had submitted last month. YEA! we received the grant and will be starting work when the weather warms up. We hope to have some volunteer help getting everything done. We will have basketball goals to install; a swing set to put up; a couple of benches by the basketball court; and picnic tables to install after the car port cover is installed. Nothing hard, just need some extra hands to help.
Spring break starts this coming Friday for Plainview. Hope the weather cooperates and everyone has a good and safe break.
Don't forget to "spring" your clocks ahead next Saturday evening for Daylight Saving Time that starts Sunday at 2:00 a.m..
All of my baby "bottle" goats are doing well. We've moved them down to the goat hotel, so I only have one "old goat" left in the house.
Have a great week!!