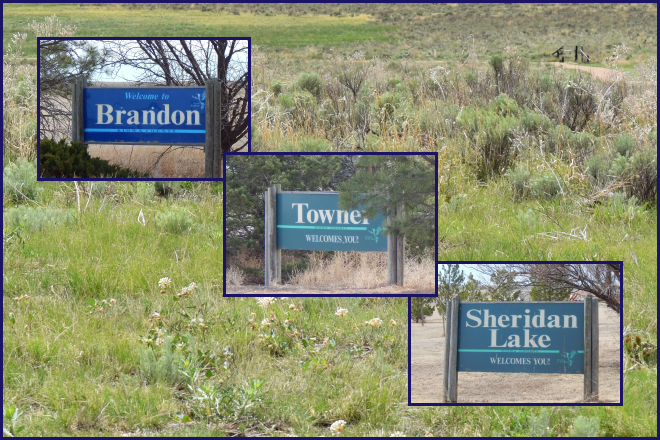 Published
Tuesday, May 14, 2019
I was gone all day and didn't get home in time to do much calling, so we'll fly by the seat of our pants this week.
Thursday, the 6th - 12th grade end of school trip to Denver was cancelled by the bad weather they were having in Denver. They will try to do something this week, but if it doesn't work out, maybe they can do things twice next year. The grade school trip is still on for this Tuesday.
The high school track team traveled to Limon Saturday for the last track meet of the season. Sadly, nobody made the cut to go on and compete at the state track meet. Hopefully things will go better next year. We are very proud of all the hard work the team and their coach do during the season.
Condolences to the Jerry Huddleston family of Tribune and the Jim Huddleston family of Colorado Springs on the loss of their mother, Lillian Kubo, this past week. Burial was Saturday at the Tribune Cemetery. Lillian and Howard Huddleston lived in Towner for many years before moving to Tribune. When Lillian married Ben Kubo, she and Ben moved to Russell, Kansas, where she resided until her passing. I attended her services Saturday.
Susan Greenfield went to Cheyenne Wells Saturday and she and Cora Coffman had lunch and lots of good visiting. Susan also visited Carrie (Kershner) Medford while in Cheyenne Wells.
Plainview held their 8th grade and senior class graduation Sunday afternoon at 2:00 p.m. Brenda Fickenscher was the graduation speaker. We wish all three seniors the very best for their future.
We were sorry to hear that the Eads boys baseball team lost over the weekend. They had a very good season and should be very proud of their accomplishments. Benje Davis, one of our Plainview seniors, plays with the Eads team.
Thursday is the last day of school for this year. At 10:00 a.m. there will be the Elementary Awards Ceremony, followed at 11:30 by the Community Potluck Lunch. Please bring a side dish and dessert. Main dish and table service will be provided. At 1:00 p.m. there will be All-School Fun Day activities. Come on out and enjoy the meal and the good company!
Hope all you Mothers had a great day - Happy Mother's Day!!