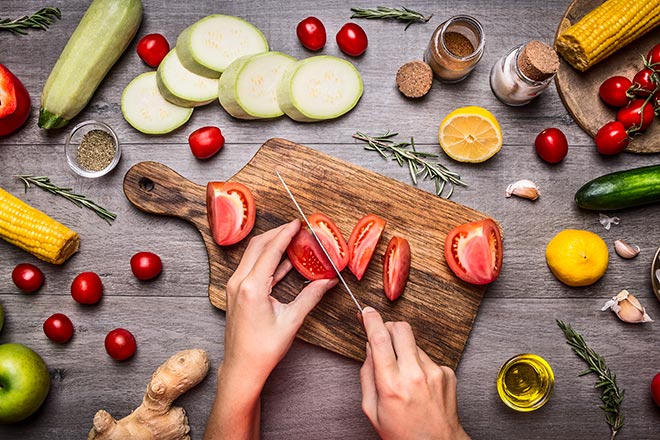 Published
Saturday, February 11, 2017
By Chelsea Davis
Kiowa County is proud to announce a fresh program promoting healthier eating!
Healthy Choices is a Kiowa County food voucher program designed to improve the diets of low-income families while providing an additional food supplement resource to the current programs currently offered by the Department of Social Services.
This amazing program was created by Krissy Ray when she added it to the CSBG (Community Service Block Grant) Grant in September of last year. She began with a needs assessment survey that was distributed last summer to low-income residents throughout Kiowa County. This needs assessment was a requirement of the county's CSBG Grant and provided some insightful and helpful feedback.
When she compiled the data, she found that in addition to the already-running transit program, assistance with fresh food was the next highest priority in the county.
Krissy then came up with this healthy food option as she wanted to do something other than what is currently available. Sadly, it appears that fresh or frozen healthy foods are considerably more expensive than processed foods. Krissy wanted a program to support residents' ability to make healthier choices when grocery shopping.
Working closely on this plan was Kiowa County's Administrator, Tina Adamson. She stated, "I believe that our CSBG Board was quite impressed with Krissy's plan. It took approximately two to three months after the assessment for her to come up with the plan and get it approved through CSBG and our local CSBG Board. Our CSBG Board is made up of Donald Oswald, Sharon Scott, Lola Igou, Terri Salisbury, Wanda Lessenden and Loretta Seibel. Hopefully this will make a positive difference for many families."
Healthy Choices households will receive monthly vouchers that can be exchanged for fresh and/or frozen fruits, vegetables & milk. Vouchers may only be used at Crow's Stop and Shop in Eads.
Not everybody will qualify for this program as household income must be within the 125% Federal Poverty Rate.
For more information on who is eligible, how to apply or how to use these vouchers, contact the Kiowa County Public Health Office at 719-438-5782. An application may be picked up at the Public Health Office located at 1309 Maine Street in Eads and is also attached below this article.