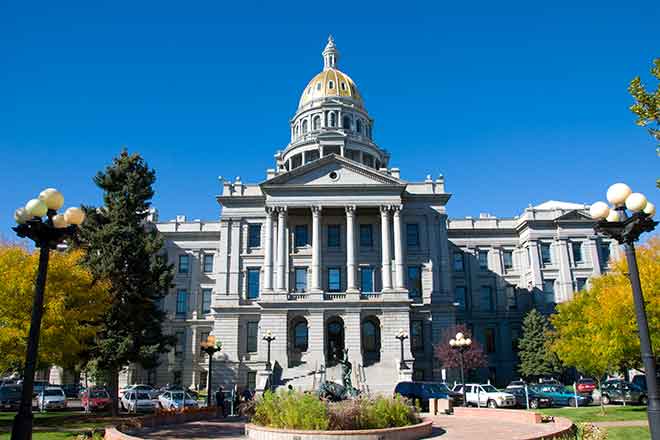 Published
Friday, October 18, 2019
Colorado Deputy Secretary of State Jenny Flanagan announced Friday that an effort to recall Colorado State Senator Leroy Garcia, D-Pueblo, has failed to meet the signature requirements.
Garcia, who serves as the Colorado State Senate President, has been facing a recall effort since mid-August over his support for Senate Bill 19-181, which restricts oil and gas production in Colorado according to the recall statement. Recall supporters claimed Garcia failed to represent the wishes of constituents in his district.
A total of 13,506 valid signatures was required to force a recall vote. Supporters of the recall submitted only four signatures deemed valid, falling far short of their goal.
An earlier recall effort, which began in April, was not submitted to the Secretary of State for approval. That effort also cited Garcia's support for oil and gas regulation, as well as a gun bill.
In a statement Friday, Morgan Carroll, Chair of the Colorado Democrats, said, "The people of Colorado spoke loud and clear, and sent a message to the sore losers and con artists running these sham recalls -- they don't want their 2018 decisions to be overturned. The voters of these districts chose dedicated public servants -- like Puebloan and Marine veteran Leroy Garcia -- because they knew these state Senators and Representatives would fight for Colorado values at the State Capitol."
Recall petitions must be approved by the Secretary of State's office before they are circulated. Once approved, recall petitions can be circulated for up to 60 days in an effort to gather valid signatures representing 25 percent of the votes cast in the most recent election for the official subject to the recall.
Garcia was first elected to the Colorado Senate in 2014, representing District 3. He won re-election in 2018 with 74 percent of the vote according to Ballotpedia. Prior to his election to the Senate, Garcia served in the Colorado House of Representatives.