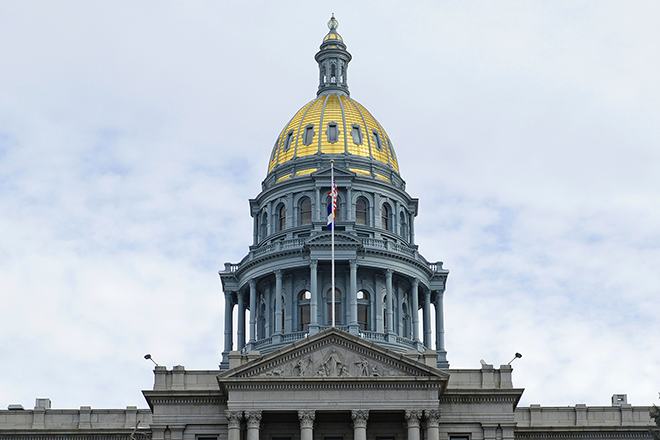 Published
Wednesday, August 21, 2019
By Derek Draplin | The Center Square
The Colorado Secretary of State's office has approved a recall petition for one of the state's top Democrats.
The approval on Monday means backers of the effort to recall Senate President Leroy Garcia, D-Pueblo, can start collecting signatures.
Committee to Recall Leroy Garcia, the group behind the effort, must collect 13,506 by October 18, according to the office.
In the approved ballot language, the group cites Garcia's support for Senate Bill 181, which overhauled how the state regulates the oil and gas industry.
"Senator Leroy Garcia has voted against the best interest of his district by voting YES on SB 19- 181, which would restrict oil and gas production in Colorado," the petition language reads. "According to one of Pueblo county's largest employers, EVRAZ Rocky Mountain Steel, these restrictions will threaten jobs and tax revenue in Pueblo county."
The language goes on to note that "60 percent of Pueblo county voted no to similar oil and gas restrictions in Proposition 112."
Last November, voters statewide rejected Proposition 112, which would have mandated stricter drilling setback requirements for oil and gas development in the state.
The petition language also mentions costly lawsuits against Garcia during his time as Senate president.
"Leroy Garcia has cost taxpayers tens of thousands of dollars in legal fees from a lawsuit settlement, and put thousands more at risk from another lawsuit because he ignored legislative rules," the language reads. "Because of his recklessness as Senate President, and his failure to represent the values and opinions of the citizens of the 3rd Senate district of the state of Colorado, we demand a recall election for Senator Leroy Garcia as the only reasonable and available means to defend the interest and values of the people of his district."
Bad for Pueblo, the committee's website, mentions Garcia's firing of Senate secretary Effie Ameen as an illegal move.
The Colorado Democratic Party called the recall effort "cynical" in a statement.
"This is yet another attempt by Colorado Republicans to steal a Senate seat because they can't win elections through legitimate means," said Morgan Carroll, the party's chair. "[Garcia's] community re-elected him overwhelmingly by over 70 percent in 2018, and the people of Pueblo will not fall for this shady attempt by right-wing political operatives to overturn their decision."
Other Democrats in the state, like Sen. Brittany Pettersen, D-Lakewood, and Sen. Pete Lee, D-Colorado Springs, are also facing recall efforts.