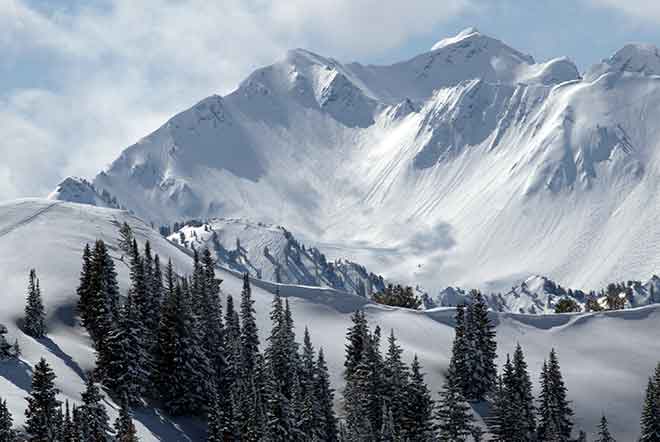 Published
Wednesday, March 1, 2023
(The Center Square) - Federal legislation could send millions in ski area fees to national forests, a move that supports say would improve recreation management.
The Ski Hill Resources for Economic Development (SHRED) Act was reintroduced earlier this month by U.S. Sens. Michael Bennet, D-Colo., and John Barrasso, R-Wyo., earlier this month. The legislation would enable national forests to retain a portion of the annual fees paid by ski areas within the forests.
In exchange for using forests, 124 ski areas operating on Forest Service lands across the nation pay approximately $40 million annually in fees. The SHRED Act would establish a system for national forests to retain a portion of skiing fees to offset increasing recreational use and support local ski permit and program administration. Currently, all fees go to the U.S. Treasury.
The SHRED Act would also establish a ski area fee retention account. When fees are generated on national forests, 80 percent of the funds would be available for authorized local needs. The remaining 20 percent would be available to assist with winter or other recreation needs.
In each forest, 75 percent of retained funds would be for Forest Service ski area programs and permitting needs, ski area improvement projects, provide visitor information and wildfire preparations. The other 25 percent of the retained funds would support a broad range of year-round recreation management and community needs. It would increase visitor services, permit administration, trailhead improvements, facility maintenance, search and rescue activities, avalanche information and education, habitat restoration at recreation sites and affordable workforce housing.
The U.S. Forest Service estimates the legislation could bring approximately $27 million in retained ski area fees to Colorado's national forests.
Margaret Bowes, executive director of the Colorado Association of Ski Towns, said visits were increasing before the pandemic and continued to grow during and after closures, putting more pressure on resources.
"Everyone decided being outdoors in the wide-open spaces and fresh air seemed like a great idea, which it was, but it meant we had even more people flocking to trailheads and even more issues with not enough parking and facilities," Bowes said in an interview with The Center Square. "Our trails were being, as we like to say, loved to death."
In addition to skiing, Bowes said millions of people who come to Colorado go away from resorts for snowmobiling, snowshoeing or Nordic skiing. Therefore, she said it's appropriate for skiers to fund general forest use.
"There are all sorts of impacts that are generated outside of the boundaries of that ski area," Bowes said. "And so we just felt it was appropriate if we're going to be retaining those fees locally to have it benefit the broader national forest rather than just the areas that the ski areas are on."
Bowes also said the proposed funding would help local governments and communities that allocate money for rangers to monitor areas.
"We have a real interest in making sure that our beautiful natural places are being protected and treated with loving care so we get to enjoy them for generations to come," Bowes said.