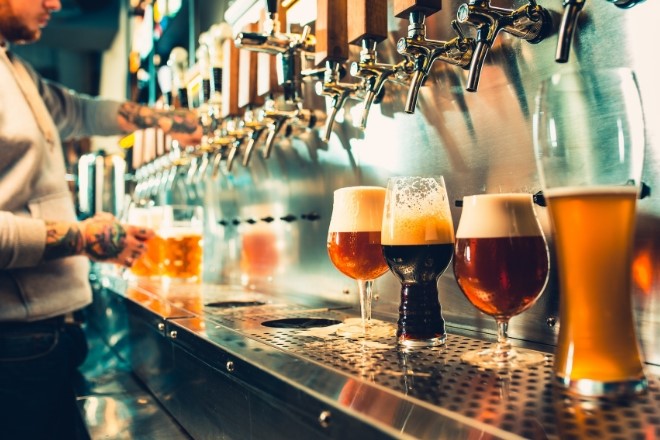 Published
Thursday, May 16, 2019
Colorado has many great qualities--beautiful and varied landscapes, tons of skiing opportunities, and, of course, delectable craft beer. Whatever type of pint you're in the mood for, you'll be able to find it in one of the many breweries across the state. If you've got a sweet tooth that won't quit, these Colorado dessert beers are sure to satisfy.
Irish coffee is always the perfect pick-me-up. With Woods Boss' Irish Coffee Cream Stout, you'll get all those creamy flavors in a delicious stout. Chocolatey roasted malts give this stout sweetness, while coffee beans add a touch of richness. No matter the time of day, this drink will go down smooth.
Get a sweet shot of vanilla with Avery Brewing Co.'s Vanilla Bean Stout. Made with whole vanilla beans from Tonga, Uganda, and Mexico, this stout features flavors of chocolate, caramel, and molasses. This luxurious, silky stout is as satisfying as a slice of vanilla cake.
Not a fan of black coffee? Dry Dock's Wake Up and Smell the Coffee (Beer) features a touch of milk that lightens the whole drink. If you're the kind of person who takes sugar and cream in their coffee, this beer is right up your alley. With its velvety chocolate aroma and a touch of caramel, this stout will give you the boost you need.
If you've got a hankering for your grandma's homemade sweets, this drink is the next best thing. Wiley Roots' Breakfast Strudels: Nana's French Toast is one dessert beer that truly lives up to its name. Brewed with cinnamon, maple, and vanilla, this beer is the ultimate choice for any breakfast fanatic.
Looking for something with a hint of spice? This Colorado dessert beer has a kick with a whole lot of flavor. Winner of the 2011 Great American Beer Festival, Copper Kettle's Mexican Chocolate Stout exceeds expectations. Cinnamon, organic chocolate, and chili peppers come together to create a dessert beer unlike any other.