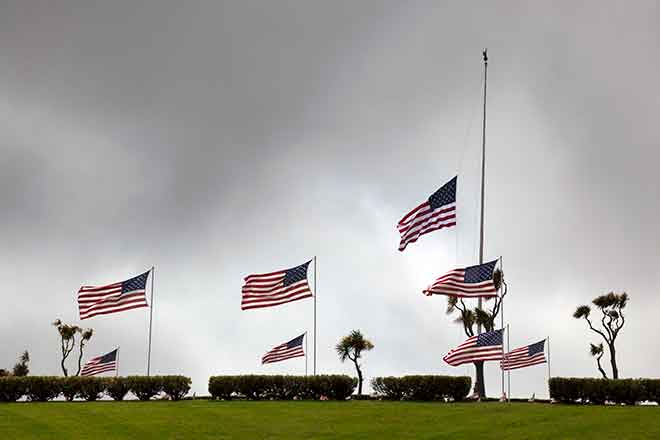 Published
Saturday, June 15, 2019
Colorado Governor Jared Polis has ordered flags lowered across the state on all public buildings to honor Colorado State Patrol Trooper William Moden.
Moden died in the line of duty late Friday when he was struck by a vehicle while investigating a crash on Interstate 70 in Arapahoe County.
He was a 12-year CSP veteran and is being remembered as a person loved serving as a trooper.
CSP Colonel Matt Packard announced Moden's death early Saturday morning, saying "remember him as an incredible servant who sacrificed his life in the safety of others."
Governor Polis, Senator Cory Gardner, and law enforcement agencies across the state have been expressing condolences on social media. Gardener tweeted, "Jaime and I are extremely saddened to learn of the passing of Trooper William Moden. Our prayers are with his family and loved ones--and the entire CSP family as they mourn another fallen officer this year."
Moden is the second CSP officer to die in the line of duty over the past three months. In March, Corporal Daniel Groves was killed during a winter storm when he was struck by a vehicle on Interstate 76 in Weld County.
Funeral arrangements for Moden have not been announced. Flags will remain lowered until sunset on the day of services.