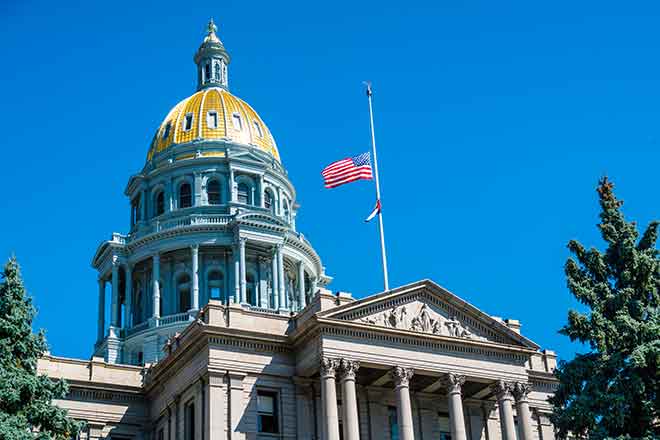 Published
Saturday, September 19, 2020
Colorado Governor Jared Polis has ordered flags on all public building in the state to be lowered to half-staff to honor United States Supreme Court Justice Ruth Bader Ginsburg.
Ginsburg, 87, died Friday following multiple bouts with cancer. She had served on the Supreme Court for 27 years.
Flags are to remain lowered until the day of Ginsburg's interment.