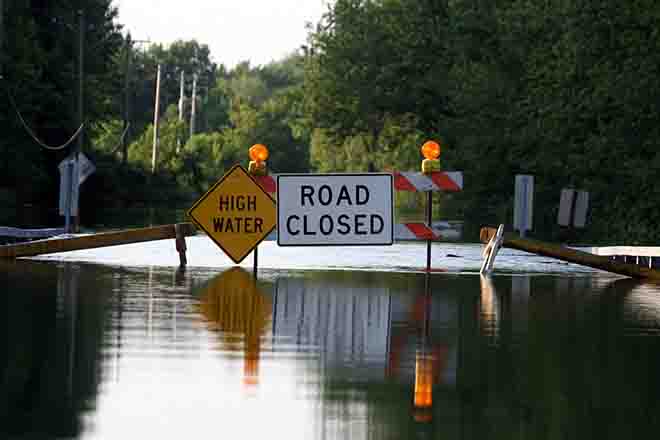 Published
Thursday, July 28, 2022
As monsoon moisture continues to flow across the state, the National Weather Service has issued flood and flash flood watches for a large swath of Colorado Thursday, potentially continuing into the early hours of Friday.
Much of the drought-stricken state has received beneficial rain since the start of the week, saturating soils in some areas.
Thursday, as moisture rises from the Gulf of California and Gulf of Mexico, thunderstorms are expected to begin in southern mountain areas as early as midmorning. By early afternoon, storms will begin to form over the eastern plain. Those storms could be strong to severe.
Kiowa, Bent, Prowers and Baca counties were added to watch areas overnight. Across much of the southeast area, flash flood watches take effect around 4:00 p.m. and are expected to continue to 3:00 a.m. Friday.
Heaviest rainfall is mainly expected south of Highway 50, though there are indications that Kiowa County may also be targeted for significant precipitation.
During the day, southeastern counties can look for 0.10 to 0.25 inches of rain, with an additional 0.25 to 0.50 inches overnight. Heavier amounts are possible where thunderstorms do form.
Hail up to one inch is also possible, along with wind gusts up to 60 miles per hour.
Throughout much of southeast Colorado, high temperatures are expect to reach only into the upper 70s, nearly 25 degrees cooler than many days last week. Eads was above 100 degree mark four times in the past week.
Heavy rain is expected to continue Friday.