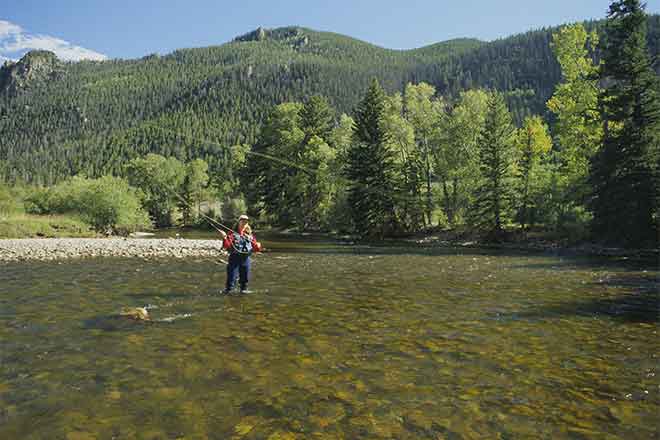 Published
Monday, May 31, 2021
The fish are starting to bite at waters all around the state. To give everyone an opportunity to get out and get some hits, Colorado Parks and Wildlife is inviting resident and nonresident anglers of all ages to participate in its annual Free Fishing Weekend June 5-6. The free fishing weekend is a great w ay to get outside with family and friends and take adva ntag e of Colorado's extensive opportunities to fish for a myriad of cold and warm water fish species .
Follow the rules and have fun!
Colorado Parks and Wildlife reminds the public that although a license or Habitat Stamp is not required on Free Fishing Weekend, but all other rules and regulations will apply. Anglers should consult the Colorado Fishing Brochure for specific regulations and restrictions.
Fishing licenses can be purchased at an y Colorado Parks and Wildlife office or from one of the more than 600 sales agents across the state. Licenses can also be purchased online. Anglers may also purchase a fishing license over the phone by calling 1-800-244-5613. To purchase a license online or for more information.
Last year over one million fishing licenses were sold in Colorado. The sale of fishing licenses allows CPW to maintain and conserve fish habitat that promotes better fishing in Colorado.
In Kiowa County, J & J Liquor at 111 W 15th Street in Eads sells fishing and hunting licenses. Call 719-438-5754, or visit their Facebook page at https://www.facebook.com/jjliqour/