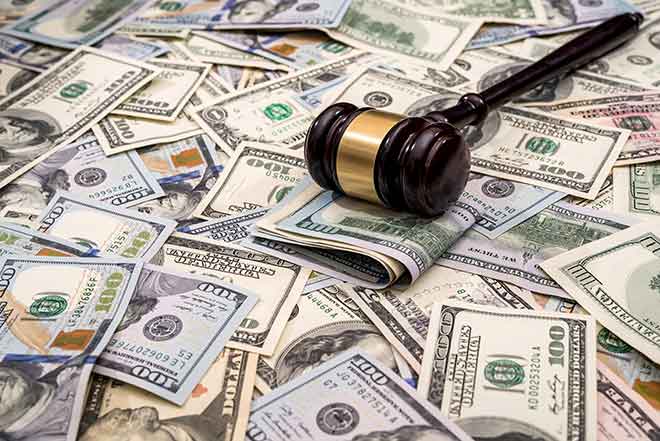 Published
Saturday, May 27, 2023
(The Center Square) - The Federal Trade Commission and attorneys from the Utah Attorney General's Office teamed up to obtain the largest consumer protection lawsuit settlement in the state's history.
The two entities reached a court-ordered settlement with Response Marketing Group, LLC, and its principals. The companies must pay $15 million and can no longer sell money-making opportunities.
In the lawsuit, Utah and the FTC allege that Response Marketing made false promises to sell real estate investment training programs. Plus, real estate celebrities Scott Yancey and Dean R. Graziosi, who endorsed the training, must pay a combined $1.7 million.
Response Marketing attracted people to free events via infomercials and social media advertising. In these ads, real estate celebrities said they would share their techniques. However, at these events, Response Marketing urged consumers to buy $1,000 three-day workshops where they were promised they would learn how to become successful real estate investors. However, at those three-day events, consumers were pitched additional training programs that cost tens of thousands of dollars.
One program called "Inner Circle" cost as much as $30,000 on top of that initial $1,000. Most people who took these courses did not become successful real estate investors and could not recoup the money lost from these programs.
"This is the largest consumer protection division settlement in Utah's history and holds Response Marketing and its affiliates accountable for the serious financial harm to consumers across the country," Utah Department of Commerce Executive Director Margaret Busse said in a press release from the Attorney General's office. "Utah businesses that seek to take advantage of consumers should be put on notice."
Busse also praised the FTC and Utah Attorney General's Office for taking action on the matter.
"This partnership gave us the reach to go after these bad actors who thought they could skirt Utah's laws," she said, according to the release.
A district court found Response Marketing guilty of making false or misleading claims.
Here are some of those false claims the company made, according to the release.
"Telling consumers they would get offering customers special access to a funding network for real estate deals without using their own money, providing students with letters that would supposedly allow them to make discounted cash offers, and having buyers for houses they wanted to flip for flipped homes," the release said. "Response Marketing sold training programs under various names, including Affluence Edu, Cash Flow Edu, Flip for Life, OnWealth, Renovate to Rent, and Visionary Events. In December 2019, Response Marketing agreed to stop selling these packages after the FTC and Utah DCP filed their complaint."
Response Marketing's affiliates, Nudge LLC and BuyPD LLC, and four people who owned the company were also part of the settlement.
If the guilty parties fail to make the necessary $15 million in restitution payments, they will face another $15 million in fines, according to the release.
The court order can be read here.