Image
Funeral Services - Bradley James Richardson
Image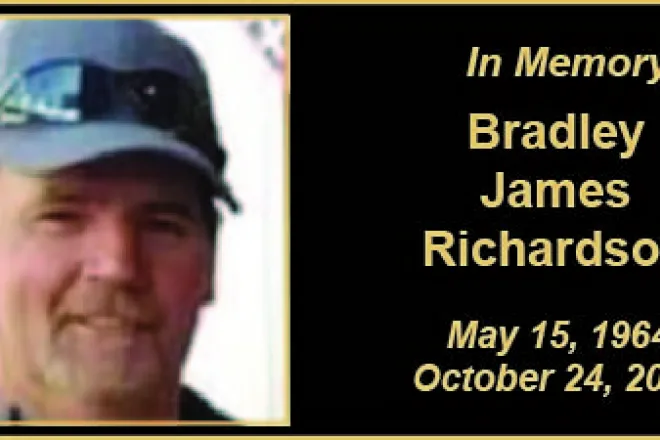 Funeral services will be held Thursday, November 2, 2023, at 11:00 a.m. at the Wells of Faith Church in Cheyenne Wells. 
Visitation will be held from 6:00 to 8:00 p.m. Wednesday, November 1, 2023 at the Brown Funeral Home in Cheyenne Wells.  
Memorial contributions may be made to the Bradley Richardson Memorial Fund in care of any Eastern Colorado Bank location.  
Mr. Richardson died unexpectedly at his home in Cheyenne Wells.
Arrangements under the direction of Brown Funeral Home.