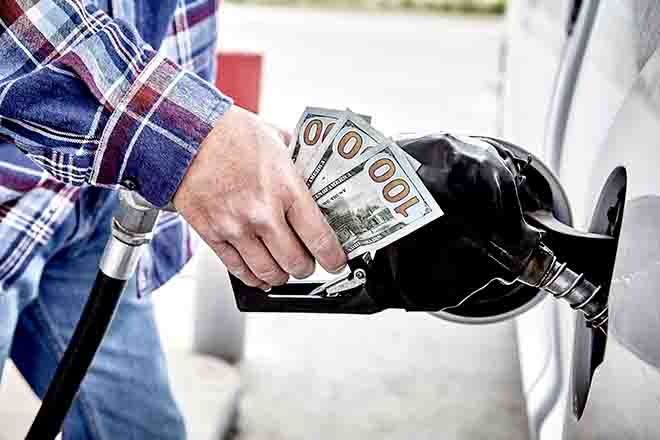 Published
Monday, June 13, 2022
(The Center Square) - A day after the average price of a gallon of gas hit the $5 mark nationally for the first time in history, prices ticked up again overnight to set another new record Sunday.
According to AAA, the U.S. average is now $5.01 a gallon, a day after reaching $5. Prices have risen every day in June. A week ago, the average price was $4.89. A month ago, it was $4.42. A year ago, it was $3.08. That's nearly a $2 a gallon increase in the past 12 months.
The price of diesel fuel also rose slightly overnight to $5.77 a gallon. Diesel powers the trucks that transport food and other consumer goods across the country, contributing to 40-year-high inflation.
The U.S. Department of Labor reported Friday that consumer prices spiked 8.6% in May over the same period last year, the largest increase since 1981.
GasBuddy, which also monitors gas prices nationally, says demand for gasoline is rising as the summer travel season is here.
"According to GasBuddy data, weekly (Sun-Sat) US gasoline demand rose 2.7% from the prior week and was 1.1% above the average of the last four weeks," Patrick De Haan at GasBuddy tweeted Sunday. "It was the highest level of 2022."
As demand outpaces supply, analysts expect costs to continue to rise through the summer.