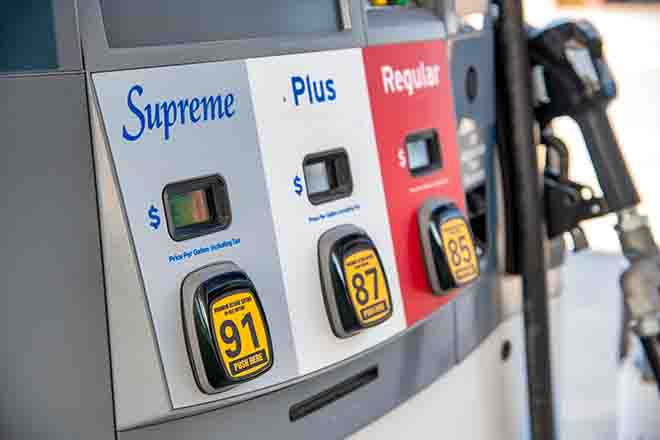 Published
Thursday, June 2, 2022
(The Center Square) - Gas prices spiked another five cents Wednesday to hit a new record high for the third day in a row this week.
According to AAA, the average price for an unleaded gallon of gas topped $4.67 Wednesday, up from $4.62 the day before, which already was a record high.
Average prices are well over $4 per unleaded gallon of gas in all 50 states, with California topping $6 per gallon.
Alaska, Hawaii, Illinois, Nevada, Oregon and Washington have surpassed an average price of $5 per gallon.
The cost of diesel gasoline has risen as well this year. The national average price for a gallon of diesel is currently at $5.54 per gallon, just below the record of about $5.58 set last month.
Republican lawmakers have blasted President Joe Biden for gas prices and inflation, both of which have soared since Biden took office. They have pointed to federal debt spending and major increases in the money supply for causing inflation as well as Biden's efforts to slow down oil drilling and pipeline development.
"Near record gas prices and inflation are causing headaches for families across Kentucky and the entire country," U.S. Sen. Rand Paul, R-Ky., said. "We have to cut federal spending to curb inflation and produce more oil."