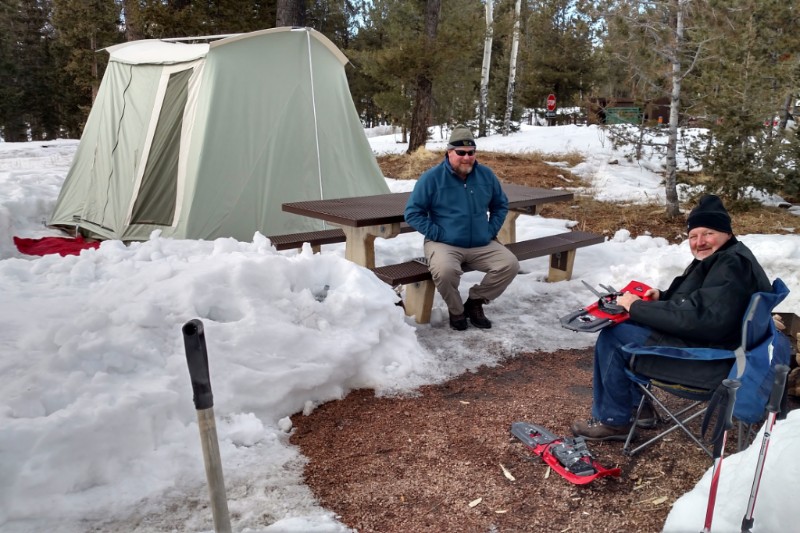 Published
Friday, May 8, 2020
(The Center Square) - Colorado Governor Jared Polis said Friday he's "very hopeful" that campsites will be reopened soon, but that many rural areas in the state are not yet ready for visitors from the Front Range.
Colorado Parks and Wildlife (CPW) said earlier this week that its camping ban would be extended "until further notice," adding there's "no definitive date" for camping to resume. Parks and many trails managed by CPW have remained open during the COVID-19 crisis.
"I'm very optimistic," Polis said during a press briefing Friday in response to a question from The Center Square asking if some campsites could be reopened by Memorial Day. "I'm very hopeful that [CPW] will be able to open campsites soon; I've encouraged them to do so."
The governor added that, "We want to be respectful of the host counties," noting that while some counties might be ready for visitors, many aren't.
"We have been one of the few states that have kept our state park system open through this entire crisis," Polis added. "We're very proud of that."
Polis did not directly answer a follow up question from another reporter about potentially lifting the current 10-mile radius travel restrictions by Memorial Day.
Polis repeated that several rural counties are not yet ready for visitors, saying "nobody has more at stake economically and from a health perspective than the residents of the communities that receive the visitations."
"So while people on the front range may be angling to get to the high country wanting to engage in tourism within our state and visitation, we need to be very mindful and respectful of the people that live in the host communities," he said.
Some counties in the state extended their stay-at-home orders past the expiration of the state's order. The state's stay-at-home, which lasted through April 26, was replaced with a safer-at-home order.
CPW cited visitor, volunteer and employee safety as a reason for the continued campsite closures.
"We understand the strain these continued closures put on all of us, and we appreciate the public's flexibility as we work through the process of reopening," CPW Director Dan Prenzlow said on Tuesday. "Our staff is working hard to make sure we can provide safe and enjoyable experiences for everyone."