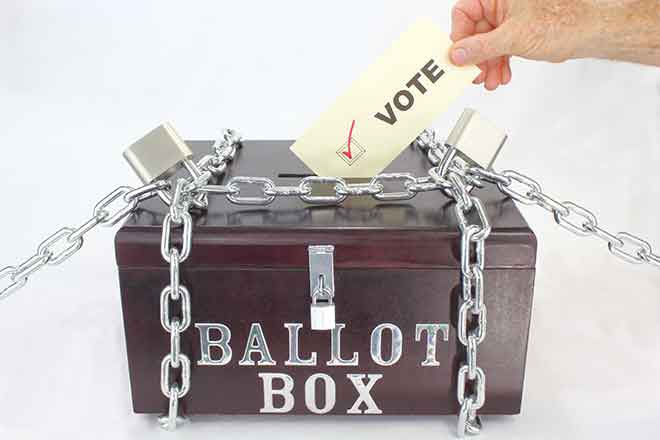 Published
Saturday, September 2, 2023
(The Center Square) - Guilty pleas were entered in multiple federal cases involving those charged with making illegal threats against election officials in Georgia and Arizona.
The pleas, submitted in the Northern District of Georgia and the District of Arizona, marks 14 successful charges from the Justice Department's Election Threats Task Force.
Chad Stark, a 55-year-old man from Texas, pleaded guilty to posting a message online threatening several Georgia public officials following the 2020 election, according to a statement from the U.S. Department of Justice.
Mark Rissi, a 64-year old man from Iowa, was sentenced to two and a half years in prison in the District of Arizona, according to a statement from the U.S. Department of Justice. Rissi pleaded guilty to charges for sending threatening communications to a Maricopa County election official and Arizona's former attorney general, Mark Brnovich, in 2021.
Joshua Russell, a 44-year old man from Ohio, pleaded guilty to sending threatening communications to an election official with Arizona's secretary of state in 2022, according to a statement from the U.S. Department of Justice.
The U.S. Department of Justice created the Election Threats Task Force in response to an uptick in hostile and threatening communications towards election officials. The task force, per an earlier statement, includes members from the Criminal Division, the Civil Rights division, National Security division and the FBI.
"A functioning democracy requires that the public servants who administer our elections are able to do their jobs without fearing for their lives," U.S. Attorney General Merrick Garland said in a press release. "The Justice Department will continue to investigate and prosecute those who target election officials and election workers as part of our broader efforts to safeguard the right to vote and to defend our democracy."