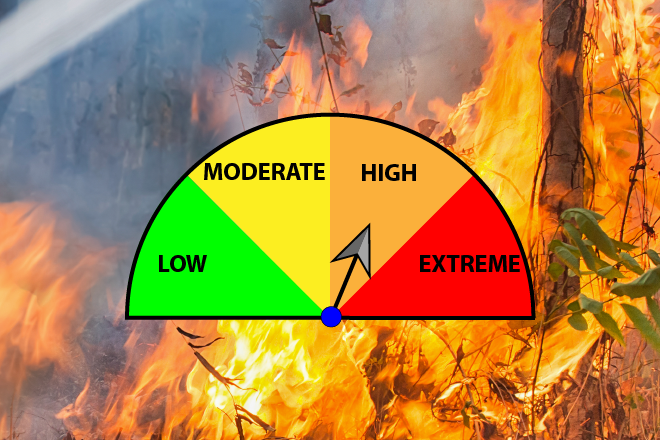 Published
Friday, October 18, 2019
The National Weather Service is expecting hazardous fire conditions across southeast Colorado through the weekend.
A red flag warning for high fire danger will be in effect from 3:00 to 8:00 p.m. Friday as the potential for dry thunderstorms increases over Crowley, Kiowa, Otero, Prowers, Bent and Baca counties. With gusty winds and dry fuels in the area, lightning could spark fires that could spread rapidly as a cold front passes across the area. Wind gusts near thunderstorms that do develop could be as high as 40 miles per hour.
A fire weather watch is in effect Saturday, which extend into Sunday. The watch covers portions of Colorado's central mountains, San Luis Valley, and eastern mountains, including Fremont, Teller, El Paso, Huerfano and western Las Animas counties. The watch is likely to become a warning by Saturday morning.
High fire danger is expected to continue through Sunday, which will have the most extreme conditions in which winds are expected to gust in the 25-35 mile per hour range while relative humidity falls below 20 percent.
Over the weekend, look for widespread gusty winds and low relative humidity, which favors the rapid spread of any fires that do start. Outdoor burning and other activities that could spark a fire are being strongly discouraged.