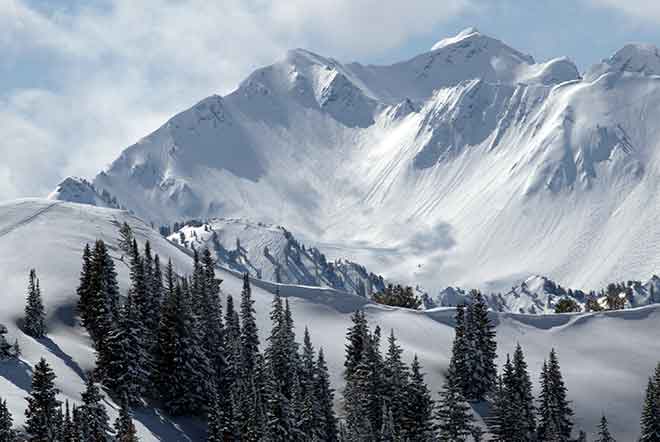 Published
Monday, April 9, 2018
One skier has died and another is injured following an avalanche that occurred just outside the Maroon Bowl near Aspen.
According to the Pitkin County Sheriff's Office, an emergency call was made around 2:30 Sunday afternoon by the Aspen Highlands Ski Patrol about an avalanche. Two skiers were reported to be caught in the snow slide as they were making their way uphill. Members of the ski patrol were said they were able to see movement at the end of the slide, but lost sight of a second person.
One skier was able to call the ski patrol, and was also able to reach the other skier, who appeared to have hit a tree. Resuscitation efforts failed.
Mountain Rescue Aspen was contacted to lead a search and rescue effort when it was learned that the skier who died was a member of the organization. The person has not been identified.
An avalanche warning was in effect for the area throughout Sunday, and efforts to recover the body was considered unsafe. Another attempt to recover the body will be made as early as Monday.
Injuries to the other skier were considered non-life threatening, and he was able to ski out of the area on his own.