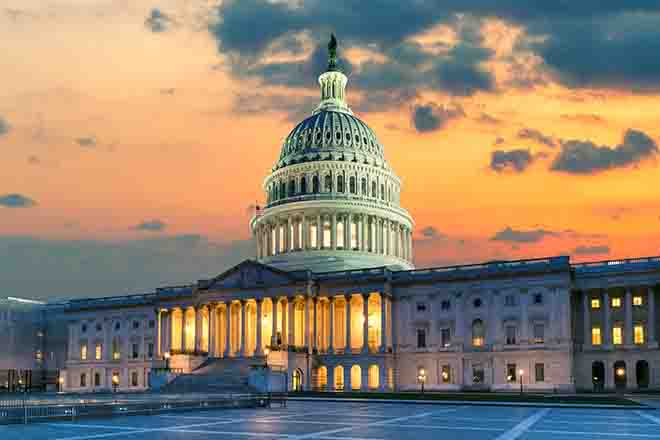 Published
Monday, March 6, 2023
(The Center Square) -- The House Ethics Committee has agreed to take up a complaint against embattled New York congressman George Santos, who is accused of lying about his background.
The Ethics Committee said it has created a subcommittee to investigate claims Santos may have engaged in "unlawful activity" during his 2022 congressional campaign.
Those claims include that Santos "failed to properly disclose required information on statements filed with the House; violated federal conflict of interest laws in connection with his role in a firm providing fiduciary services; and/or engaged in sexual misconduct towards an individual seeking employment in his congressional office," the committee said.
Among the allegations outlined in the complaint are claims the Republican concealed the source of a $705,000 loan he made to his own congressional campaign.
House Leader Kevin McCarthy has tapped Ethics Committee members David Joyce, R-Ohio, and Susan Wild, D-Pa., to lead the investigation, along with two other lawmakers from each party. They are Reps. John Rutherford, R-Florida, and Glenn Ivey, D-Maryland.
"The committee notes that the mere fact of establishing an Investigative subcommittee does not itself indicate that any violation has occurred," the Ethics Committee said in a statement issued Thursday.
The Ethics Committee can take any number of actions if it determines Santos violated any rules, from issuing a letter of reprimand to recommending censure or -- in the extreme -- expulsion from office. That has only happened a handful of times in Congress' history, and would require a two-thirds vote in the House to approve.
The committee said it won't comment further until the investigation is completed.
The 34-year-old Santos has admitted to faking his resume and lying about his education background, but claims he hasn't broken the law or crossed any ethical lines.
In the Nov. 8 midterm elections, Santos defeated Democrat Robert Zimmerman in New York's Third Congressional District, which includes Queens and parts of Nassau County.
The election was one of several House races that helped tip the balance of power in Congress to Republicans, who now control a narrow majority in the chamber.
But Santos has drawn scorn from within his own party, including Republican officials in Nassau County, who have threatened to cut off campaign funds if he doesn't step down.
So far, he has refused to relinquish the post, despite recusing himself from the House Committee on Small Business and the House Committee on Science, Space and Technology. He cited the "ongoing attention surrounding both my personal and campaign financial investigations."
Meanwhile, a Federal Elections Commission complaint filed by the Washington, D.C.-based Campaign Legal Center alleges Santos and his campaign engaged in a "straw donor scheme" to conceal the sources of the $705,000 personal loan.
The FEC previously flagged a number of Santos contributions that also exceeded the campaign finance limits, including one from the National Republican Congressional Committee's NY Victory Committee PAC, and has demanded Santos refund the excess money.