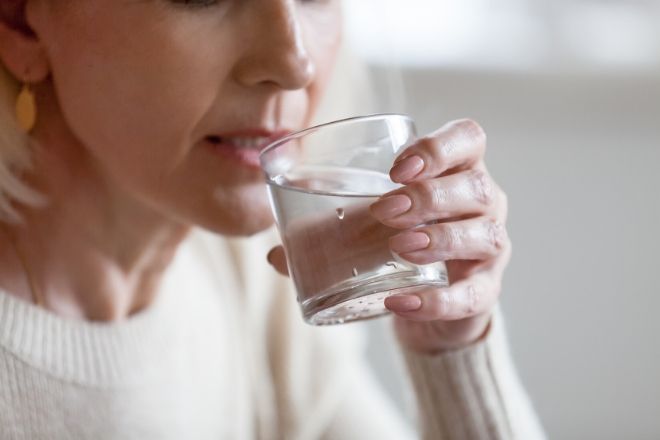 Published
Monday, May 18, 2020
As the temperatures begin to rise and we officially kick off the summer season, it's only natural that we're going to be spending more time outdoors. But with the sun steadily beating down on us, there's something that we need to worry about more than getting sunburnt--dehydration. While becoming dehydrated might be nothing new to many individuals, this condition has a series of effects on the human body that can lead to additional health issues. As such, it's crucial that you're not only protecting yourself from the sun, but you're also taking the time to learn how to protect yourself from dehydration this summer.
Drink the Right Beverages
It might be easy to believe that, just because you're drinking fluids, you're hydrating yourself. In fact, depending on what you're drinking, this might not be the case. Certain beverages contain incredibly high amounts of sugar or syrup, which reduces how much water it contains. The less water there is, the less likely it is to provide your body with enough fluids to keep you hydrated throughout the day. So, rather than favoring soda, make sure you're drinking water when outdoors for extended periods of time.
Wear Lighter-Colored Clothing
Even the colors of the clothes you're wearing can affect how quickly you become dehydrated. Darker colors like black, navy blue, and even brown can absorb significantly more energy from the sun. As such, you'll heat up faster and stay that way when you're out moving around. Lighter colors, on the other hand, tend to reflect sunlight away from its surface. Because of this, you won't retain as much heat or heat up more quickly than you can hydrate.
Continuously Reapply Your Sunscreen
When we're out getting a tan, the UV rays from the sun are actively drying out our skin and promoting a higher rate of pigment production. Though this might be good for your look, it isn't as beneficial for the overall health of your skin. As the largest organ in the body, your skin requires ample hydration to protect you from infection. Without it, you could get much worse than a bad sunburn. Because of this, wearing sunscreen, and reapplying it every couple of hours, is key to trapping moisture within your skin and keeping yourself hydrated.
Eat Foods with High Water Content
Another way to protect yourself from dehydration this summer is to pack snacks that contain a larger amount of water. Natural foods, such as fruits and vegetables, are incredibly rich in water and can help replenish some of the fluids you lose through sweat. This makes them great foods to snack on as you go about your activities. Drinking water in addition to this will ensure that your body has the proper fuel to handle anything the season throws your way.