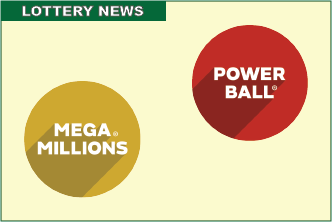 Published
Sunday, July 3, 2016
Colorado Lottery players are hoping for fireworks this weekend, with both the Mega Millions and Powerball jackpots well into the triple digit millions.
The Mega Millions jackpot has reached a staggering $449 million as of Sunday morning, the third-largest jackpot in the game's history. The lump sum cash value is currently $289.6 million with the next drawing scheduled for Tuesday night. Powerball's jackpot for Wednesday night's drawing is at $247 million and has a current lump sum cash value of $179.7 million.
Colorado has seen two Powerball jackpot winners since joining the game in 2001. The state's largest Powerball jackpot winner, Claude G. from Rifle, claimed $90 million in August 2014. The Colorado Lottery began offering the Mega Millions game in 2010 and a jackpot has not yet been won in Colorado.
Powerball and Mega Millions are both multi-state games. Mega Millions drawings are held every Tuesday and Friday at 8:59 p.m. MST. Powerball drawings are held every Wednesday and Saturday at 8:59 p.m. MST.
Proceeds from the Colorado Lottery's games create, enhance, and protect parks, wildlife areas, trails, and open space in Colorado. For 33 years, the Lottery has returned more than $2.8 billion to outdoor projects through Great Outdoors Colorado (GOCO), the Conservation Trust Fund, and Colorado Parks & Wildlife.