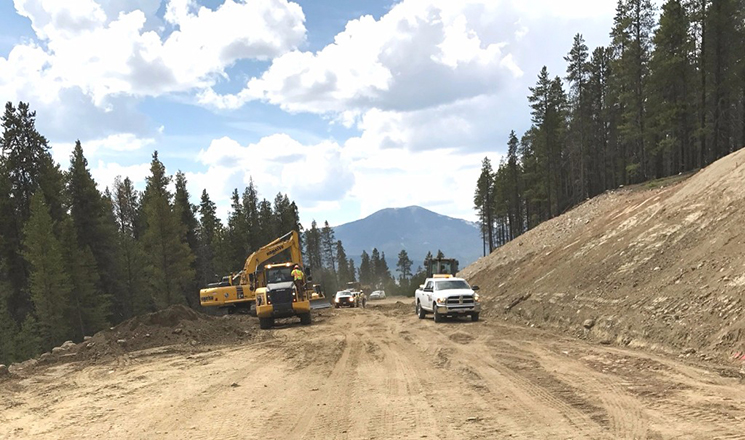 Published
Saturday, September 2, 2017
Hunters who plan to go to the Taylor Park area for the 2017 big-game seasons are reminded that the Cottonwood Pass road is closed west of the summit in Gunnison County.
The road, known locally as Gunnison County Road 209, is being widened and paved from the summit to Taylor Reservoir at the intersection of Gunnison County Road 742. Construction work on the 16-mile section started in May and is scheduled for completion in September of 2018.
Absolutely no vehicles, motorcycles, bicycles or people on foot are allowed on the road while it is under construction. Recently, unauthorized vehicles have entered the construction zone and nearly collided with heavy equipment.
The area on both sides of the road, outside the construction zone, is still open to hunting; however, the use of the road for access is prohibited. Hunters who are hunting in the proximity of the road must be sure of their targets and what's beyond so as not to endanger construction crews or equipment. Hunters are also reminded that it is illegal to shoot across county roads.
On the upper section, the road can be crossed via the Timberline Trail. The crossing is well-marked to ensure safety.
Hunters and other travelers going to Taylor Park from the east can access the area by traveling through Gunnison. The east side, accessed from Buena Vista on Chaffee County Road 306, is open to the summit.
Construction for this year will end around the Thanksgiving holiday. The road will be open during the winter for snowmobiling, cross-country skiing, and other winter activities. The road will close again on April 1, 2018.