Image
SOAR aims to conserve open space, military readiness
(Colorado News Connection) The skies above the historic 48,000 acre Bohart Ranch and a remote airfield on the property serve an important role for the United States Air Force Academy in Colorado Springs. Both are now safe from encroaching development under a new initiative known as SOAR. 
Matthew Moorhead, strategic partnership and business development advisor with The Nature Conservancy in Colorado, says conservation can be an important tool for preserving military utility, which strengthens the case for keeping military bases and other installations open for business.
Image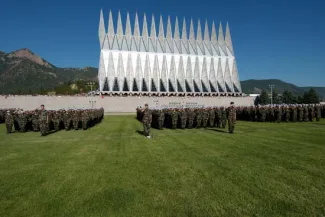 "In this case, it's preserving flight training areas for the young men and women cadets at the Air Force Academy. It also helps preserve some of the economic foundations that oftentimes the communities these installations are in depend upon," he explained.
In addition to limiting development pressures from El Paso County's growing population, which can negatively impact military training and readiness, SOAR also aims to protect critical wildlife habitat and ensure that agriculture remains a vital part of the region's economy.
Image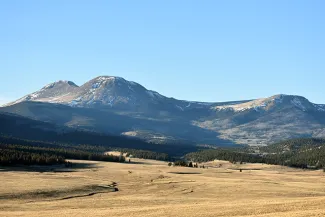 Moorhead notes there's not a lot of native sandsage prairie left, a vital resource for grazing on the ranch for decades, and SOAR will help keep the land open and available for food production in perpetuity under a conservation easement.
"High-quality management of those grasslands for food production - that also helps protect the native biodiversity of those prairies. Working together, where agriculture supports nature and nature supports agriculture - helps rural communities sustain themselves," he said. 
Image
Bohart Ranch supports more than 200 plant species, more than 40 species of native mammals, numerous declining grassland bird species, and more than 48 miles of streams. Moorehead says the Colorado State Land Board, the property's owner, is getting full fair-market value for nearly 12,000 acres of the ranch, which gives them additional resources to fulfill their mission.
"This presents an opportunity for the Land Board to monetize this asset and invest those assets for the continued delivery of funding for public education across the state," he said.