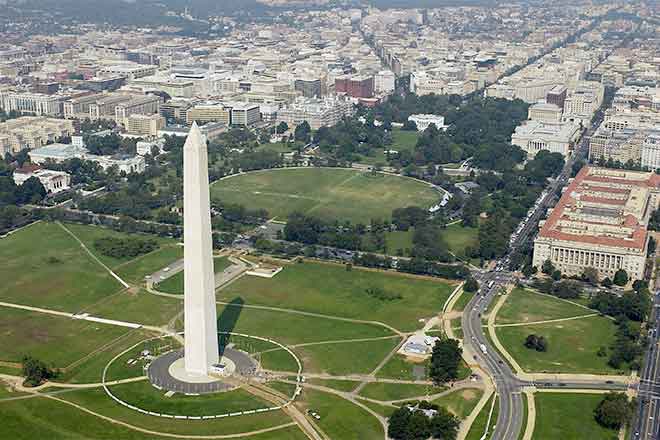 Published
Sunday, September 11, 2022
(The Center Square) - The Department of Homeland Security and U.S. Customs and Border Protection "cannot be sure they properly screened, vetted, and inspected all evacuees" from Afghanistan admitted into the U.S. after the Biden administration withdrew U.S. troops last August, an Inspector General's Office audit has found.
The report was released just before Sunday's 21st anniversary of the Sept. 11, 2001, terrorist attacks, which prompted the U.S. to engage in a 20-year war in Afghanistan.
After American servicemen and women died in Afghanistan over two decades of war and after the administration withdrew from the country last year leaving Americans behind, the administration facilitated thousands of Afghans entering the U.S. who weren't properly vetted, some of whom were deemed a "risk to national security," the report found.
According to a 34-page redacted report, DHS "encountered obstacles to screen, vet and inspect all evacuees during the recent Afghan crisis." The OIG made two recommendations for DHS to follow, which it rejected, and the White House disputed its findings.
The U.S. admitted more than 79,000 Afghan nationals between July 2021 and January 2022 as the U.S. turned Afghanistan over to the Taliban. Homeland Security Secretary Alejandro Mayorkas was tasked with coordinating federal agency efforts to screen Afghans seeking refuge into the U.S. and admit or prohibit entry. The OIG conducted the audit to determine the extent to which DHS screened, vetted and inspected them.
After meeting with more than 130 DHS officials, the OIG determined DHS "encountered obstacles to screen, vet, and inspect all Afghan evacuees arriving as part of Operation Allies Refuge (OAR)/Operation Allies Welcome (OAW). Specifically, U.S. Customs and Border Protection (CBP) did not always have critical data to properly screen, vet, or inspect the evacuees."
Some of the information used to vet them through federal databases, "such as name, date of birth, identification number, and travel document data, was inaccurate, incomplete, or missing." The audit also determined that CBP "admitted or paroled evacuees who were not fully vetted into the United States."
The OIG found that DHS didn't have a list of Afghan evacuees "who were unable to provide sufficient identification documents," or have "a contingency plan to support similar emergency situations." As a result, it "may have admitted or paroled individuals into the United States who pose a risk to national security and the safety of local communities."
The last U.S. troops left Afghanistan August 30. During the evacuation, an explosion killed 13 U.S. Marines, the majority of whom were from California. Of the thousands of Americans left stranded in Afghanistan, at least 32 were from California including young students.
"The safety and the security of the American people is the highest priority for the U.S. Government," the OIG report states. "Preventing criminals, suspected terrorists, or other nefarious actors from entering the United States requires thorough screening and vetting. CBP's use of incomplete or inaccurate data would not have yielded positive matches from intelligence databases if the individuals had derogatory records under a different name or DOB."
The names, birth dates, identification numbers, and travel data processed for Afghans through federal databases were "inaccurate, incomplete, or missing," and CBP processed evacuees with "questionable names and dates of birth," yet still allowed them into the country.
Among them, 417 had unknown first names, 242 had unknown last names, and 11,110 had Jan. 1 as their birth date. The first of the year is typically assigned when an actual date is unknown, the report explained.
Likewise, 36,400 used a "facilitation document" that CBP couldn't explain, 7,800 records had "invalid or missing document numbers," at least 35 Afghans flew to the U.S. without proper clearance, and DHS failed to fingerprint 1,299 Afghans before they entered the U.S., according to the audit.
"DHS and CBP cannot be sure they properly screened, vetted, and inspected all evacuees. We found they paroled at least two individuals into the United States who may have posed a risk to national security and the safety of local communities and may have admitted or paroled more individuals of concern."
DHS responded, saying, "CBP provided evidence to the OIG that all individuals were screened, vetted, and inspected" and "provided documentation and evidence that it (1) established recurrent vetting processes for all paroled Afghan nationals and (2) will carry out vetting for the duration of their parole period."
It also said the "emergency situation was a rare and extraordinary evacuation effort, which involved multiple agencies."
White House Press Secretary Karine Jean-Pierre said the report "did not take into account the key steps in that rigorous ... and multi-layered screening and vetting process the U.S. government took before at risk Afghans were permitted to come to the U.S. ... This report is not accurate."
DHS requested the OIG consider its recommendations to be resolved and closed. The OIG said it "will close the recommendation when CBP provides evidence the Department confirmed the identification of all evacuees and screened and vetted them accordingly.
"CBP must show proof that every evacuee paroled into the United States during OAR/OAW went through recurrent vetting throughout their parole period" and DHS must develop "a contingency plan to better prepare for future similar emergency situations."