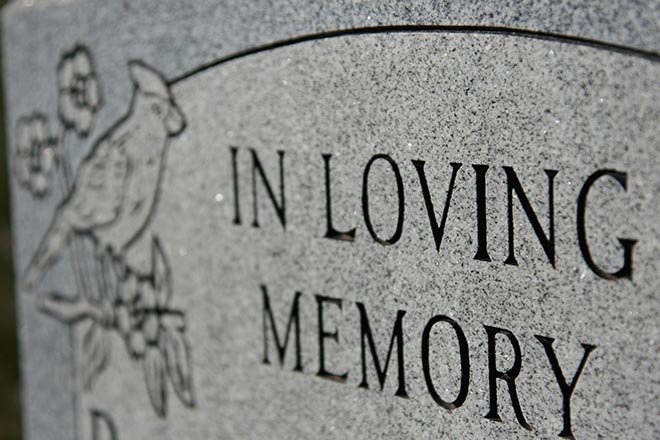 Published
Tuesday, November 14, 2017
Janet Ruth Lang McKnight
(May 7, 1943 - November 9, 2017)
Janet was born to Lynas and Marie Lang on May 7, 1943.
There was always a running a joke in the family home that her dad had to sell four black grey hound puppies to pay the doctor bill! He often said he should have kept the puppies.
Janet's family moved to Eads, Colorado, in 1945 to work on the ranch for her Uncle John Eldridge. Janet remembered the bad snow storm of 1946, her dad and John Frazier took a wagon drawn by horses to town to get groceries, but the storm hit before they could get back home. They made it back to the Bendorf place, but the horses were too tired to go any further, so they caught two horses in the pasture, put the groceries in gunny sacks and after three days made it home, where they had to dig themselves into the house. They were snowed in for two weeks.
As a little girl Janet had a dog named Sketter and a pet pig she had bottle fed. Janet attended Eads Public Schools and graduated in 1961; she then went to Lamar Jr. Community College and graduated in 1963. Janet waited tables starting in 1957 at the age of 12 and did so for the next ten years. She loved this job and being around people.
Janet married Wayne McKnight on March 8th, 1964 to this union were born two children. Angela Marie and Mardell Wayne, her children were her pride and joy. The family moved to Wamsutter, Wyoming in 1976, where she worked as a teacher's aide, substitute teacher, and part time secretary. She drove many miles keeping up with her two children, while they played Basketball in the summer. Her family was on the road mostly to Little Britches Rodeos, Janet never rode, but she could cheer her kids on with best of them and chew them out when they did something stupid, "Get your head on straight" she'd say.
In 1982 the family moved to Cheyenne Wyoming where she retired, but decided setting at home wasn't for her and went back to waiting tables along with keeping up with sports and rodeoing. Janet and Wayne sponsored the High School Rodeo Team for 5 years. On the rodeo trips, she would say she had 20 boys instead of one, and the boys loved her like a mother.
Janet loved flowers, and she loved to grow them! She loved to do weddings, and helped many young couples by doing the flowers, or if someone needed a centerpiece she had it whipped up in a few minutes. Janet was very active with the Senior Citizens in Haswell. She and Angie and many of her friends loved to go on the bus trips and got to see many beautiful places, she missed going on the last few trips but was with her friends in heart and spirit.
Her children were her main reason for living. She loved them probably too much, if that is possible. Her grandchildren were her pride and joy as well as her nieces and nephews.
Janet is survived by her two children, daughter Angie and son Mardell wife Stacy, brother Eddie wife Natalie, sister in law Betty Kay Carrol, 10 nieces, 2 nephews, 6 grandchildren, 4 great grandchildren, 10 great nieces, 15 great nephews, and many other family members and friends. Janet will be missed by many.
Janet passed away peacefully on November 9, 2017 at the Weisbrod Extended Care Unit in Eads
Funeral services will be held Monday, November 20, 2017 at 11:00 a.m. at the Brown Funeral Home Chapel in Eads with burial following in the Eads Cemetery. Memorial contributions can be sent to the Haswell Senior Citizens. Funeral arrangements were under the direction of Brown Funeral Home.