Image
Kansas Attorney General suing Biden administration over lesser prairie chicken
(The Center Square) - Kansas Attorney General Kris Kobach joined Texas and Oklahoma in suing President Joe Biden's administration Wednesday.
The states argue that the U.S. Fish and Wildlife Service violated federal law by designating the lesser prairie chicken as a threatened species in Kansas under the Endangered Species Act.
"These DC bureaucrats have probably never even stepped foot in the state of Kansas, let alone seen a prairie chicken," Kobach said in a press release. "Yet there they sit in their offices 1,000 miles away making decisions that will directly affect Kansans' lives. This listing will make drilling new oil wells in western Kansas almost impossible. It will force ranchers to get approval from federally designated agencies to graze cattle on their own property. It will have devastating impacts on Kansas ranchers, Kansas oil producers and even Kansas wind farms. And on top of that, it's illegal."
Image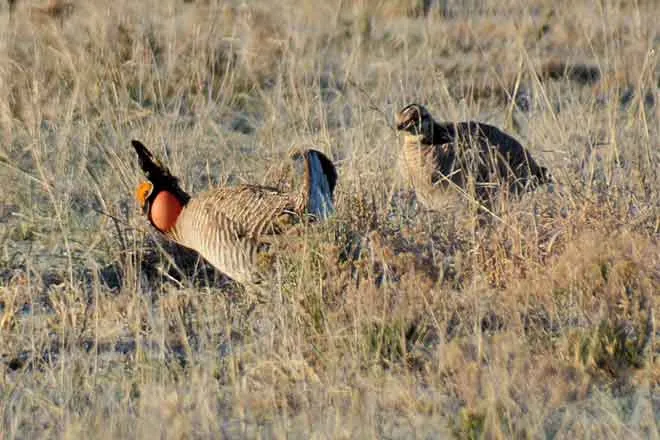 The lawsuit argues that the federal government fails to properly consider pre-existing and voluntary measures undertaken to protect the lesser prairie chickens. Plus, it says rainfall amounts, "are the dominant factor in prairie chicken populations," according to Kobach's office.
Additionally, the attorneys general argue that the rule restricts personal property rights and that the federal government has no constitutional authority to do it.
"Lesser prairie chicken numbers are substantially driven by rainfall," Kobach said in the release. "Historically, their numbers decline when there is a drought, but they rebound dramatically once the rain returns."
The full complaint is available here.