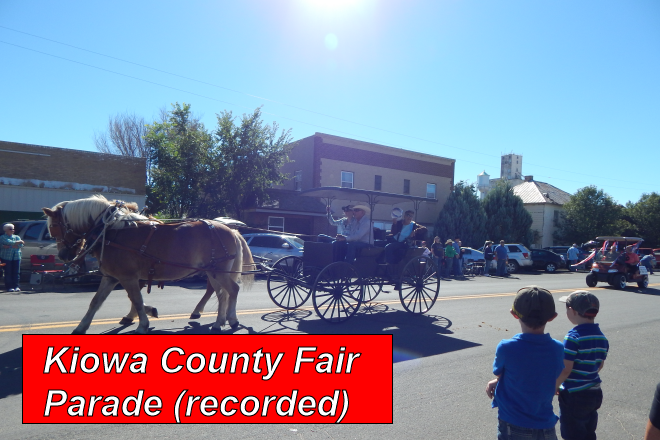 Published
Saturday, September 9, 2017
The parade has ended. This is a recording previously broadcast. Parade footage starts at 2:43:08 in the video.
A street-level view of parade is also available. Photos from the parade are available on our Facebook page.
Previously streamed live from the Kiowa County Fair Parade on Maine Street in Eads Saturday, September 9, 2017.