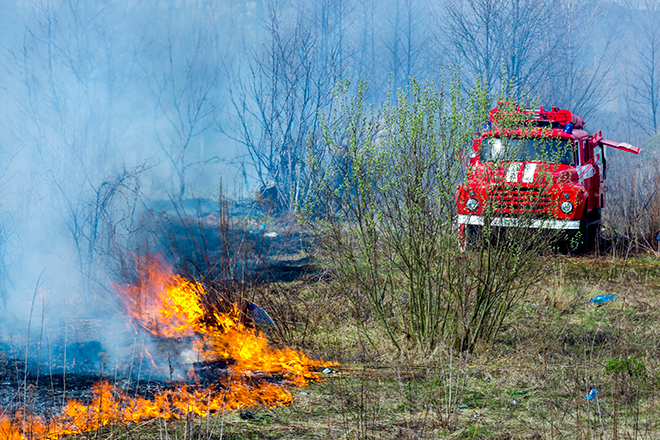 Published
Saturday, March 10, 2018
KIOWA COUNTY FIRE PROTECTION DISTRICT
BOARD OF DIRECTORS MEETING
February 20, 2018 at 7:00 pm
Jay Specht called the meeting to order at 7:08 pm. Those present at the meeting were:
Jay Specht, President
Marvin Watson, Vice President
Teresa Witte, Treasurer
Terry Riley, Director
Delton Eikenberg, Director
Karen Jones, Secretary
Also attending were Kirbi Stum, Monte Stum, Darrell Hollis, AJ Bolin & District Chief AJ McCracken.
There were two additions to the Agenda: under New Business as 'a.' was added the Chief Report, and also as 'e.' under New Business was a discussion of finances. Terry moved to accept the Agenda as amended, Teresa seconded and the motion carried.
The Minutes from meetings on 2/5/2018 were reviewed by all, and Teresa moved to accept the Minutes with one change, being a change of the date of next meeting to 3/20/2018. Marvin seconded the motion and the motion carried.
Karen presented several bills needing to be paid and all members reviewed each one. All other bills were approved for payment with the motion made by Teresa, second by Marvin, and the motion carried.
Jay and the Board members congratulated AJ McCracken for being selected as the new District Fire Chief, and asked for his report.
AJ reviewed the recent meeting with Brian Nichols with ISO, and stated what he is currently working on to improve our ratings. He reported that the cascade system has been installed, we are now waiting on filters and testing. He discussed building a cage around it for safety when the public are in the firehouse. SECPA contacted AJ regarding a donation for the District, he will follow up on that.
Under New Business was the discussion of the May Election as Teresa and Marvin are up for re-election. Jay read into the record Board Resolution 2018-1, which appointed Karen as the Designated Election Official, and authorized her to do all statutory and necessary tasks related to the election. Following this Teresa moved to approve the Resolution 2018-1 as read. Delton seconded and the motion passed.
Regarding the election, should no one contest Teresa and Marvin the election would be considered uncontested, and subject to being cancelled. The DEO would, by statute, then cancel the election. However, if either position is contested then we have several important deadlines coming in early March, including approving the ballot. To facilitate this, a tentative Special Meeting was set for Thursday, March 8 at 7:00 pm.
Discussion followed regarding protocol and potential charges for requests for firefighter attendance at controlled burns. We will look into state approved charges for similar requests. Teresa made a motion that the District Chief be authorized to negotiate charges, if any, will be charged to parties requesting firefighters presence at controlled burns. Marvin seconded the motion and it passed unanimously.
Discussion was then focused on Intergovernmental Agreements with Towns that need to be pursued. It was agreed that Marvin and Teresa will attend Haswell's next town meeting to review details with them.
The next meeting will be on March 20, 2018 at 7:00 pm.
Delton made a motion to adjourn the meeting, Marvin seconded it and the motion passed.
Meeting was adjourned at 9:37 pm.
The next meeting will be held on Monday, March 20th at 7 pm at the Courthouse
/s/ Karen Jones, Secretary
/s/ Jay Specht, President