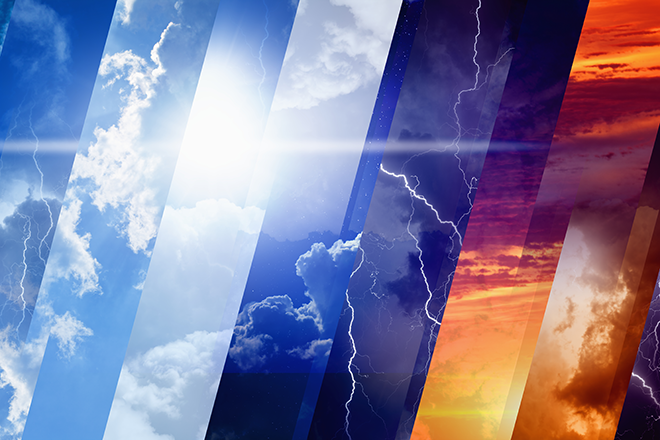 Published
Saturday, June 2, 2018
Another hot, dry week is in store for Kiowa County.
Sunday will be the coolest day of the week, with high temperatures in the mid-80s expected before dropping off to the mid-50 overnight. A south wind will increase to 15-20 miles per hour, potentially reaching gusts to 30 mph during the evening. There is a slim chance of seeing showers and thunderstorms between late evening and midnight as a disturbance moves across the state.
Fire weather is a lesser concern this week despite the heat. Humidity is not expected to drop to low levels, and wind will not be excessive. With ongoing drought conditions, care should still be exercised with any outdoor activities that could spark a fire.
Temperatures Monday will move closer to 90 under mostly sunny skies. Mid-50s return for the overnight low. Winds will be in the 5-10 mph range, shifting from north to south as the day progresses.
Tuesday and Wednesday will be the warmest days of the week as highs reach the mid-90s under sunny skies. Temperatures will drop off to around 60 overnight. Wind out of the south Tuesday will rotate north Wednesday before further shifting east. A slight chance of thunderstorms is predicted for Wednesday afternoon.
Low 90s will continue Thursday into the weekend.
Weather information updated throughout the day is available at http://weather.KiowaCountyPress.net.
Temperature Forecast - June 3 - 6

Sunday

Monday

Tuesday

Wednesday

City

High

Low

High

Low

High

Low

High

Low

Haswell

84

55

90

58

95

62

94

60

Eads

84

55

89

57

95

61

94

60

Sheridan Lake

94

57

89

58

94

62

94

62