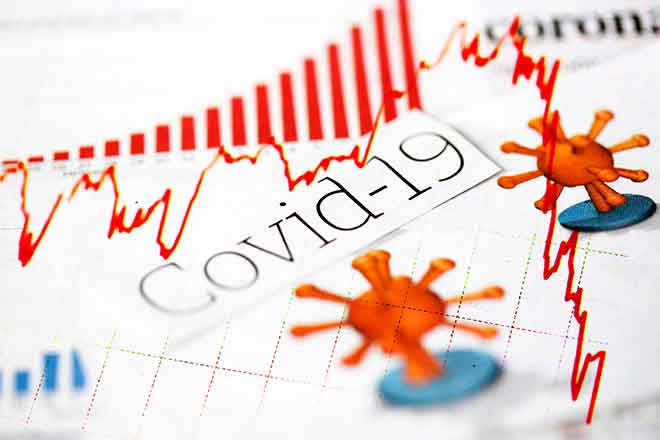 Published
Thursday, February 25, 2021
DATA
Cases 99
Hospitalizations 5
Deaths 4**
*These are cumulative totals as of 02/22/2021 4pm **Deaths in people with a recent positive COVID
CASES PAST 7 days: 0
CASES PAST 14 days: 2
TESTS
Kiowa county is currently at 3.7% 7-day average test positivity, down from 10% last week. Our goal is to keep this <5%. We need to be testing to be able to remain in Level Blue. We have changed labs and now free testing for anyone needing a test is again available.
Incidence Rate and Test Positivity
NEWS
School districts in our county are being attended in person. Stay in touch with your school district for the latest information. Season B sports competitions are underway. The number of spectators corresponds to the level on the dial. Level blue capacity increased to 225 people or 50% capacity, whichever is fewer. Please stay in touch with your school as they all have unique systems for spectators and some leagues have decided against spectators. Season C is set for approval very soon, CHSAA and CDPHE are continuing to work on this!
Vaccine phasing now includes education staff and those 65 and older. See covid19.colorado.gov/vaccine for more information. Vaccine providers for the public in Kiowa County include Public Health and Weisbrod Memorial County Hospital. The next phase 1B.3 should be open soon. Watch Governor Polis' press conference on Friday for the announcement. If you are on multiple waitlists, please let the other facilities know if you get your vaccine so that your spot can be given to someone else. Here is the current vaccine distribution table: Green is what is open currently. It can be viewed more clearly at covid19.colorado.gov/vaccine.
Stay home if not feeling well, cover coughs and sneezes, wash hands frequently or use 60+% alcohol-based hand sanitizer, wear a mask/face covering to contain any respiratory droplets and stay at least 6 feet from others. Minimize gatherings.
If you think you may have symptoms of COVID-19, or may have been exposed, and are interested in testing, call 719-438-5401 and ask for the lab. If you are having severe symptoms such as significant trouble breathing, etc. call 911. There will be a new lab for free community testing starting next week to better serve those needing to be tested who are asymptomatic.
Call 719-438-5782 or 719-336-8721 with questions or to schedule your vaccine appointment.
You can check https://covid19.colorado.gov for information or email pcphdirector@prowerscounty.net with any business/event plans or questions.
We appreciate your patience in this busy and trying time!