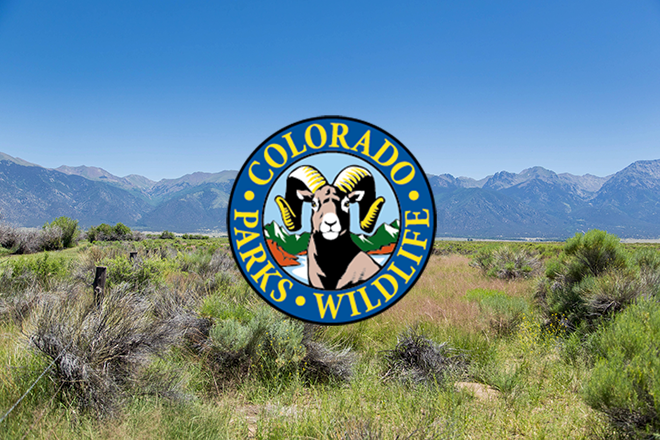 Published
Friday, April 7, 2017
As cleanup and repairs conclude from a devastating windstorm last month at Lake Pueblo State Park, officials have announced the reopening of the North Shore Marina and boat ramp, effective April 7.
A week later, on April 14, additional campgrounds at the park will reopen and campers will find that a major upgrade of park electrical infrastructure has improved electrical service by spreading 50-amp service to all modern campsites in the park.
First, more on the aftermath of the March 23-24 storm:
Lake Pueblo State Park Manager Monique Mullis now estimates the storm caused about $320,000 damage to Colorado Parks and Wildlife-operated facilities in the park. The major damage was to 65 shade shelters in campgrounds, a shop compound fence, downed trees and signage throughout the park. The clean-up at the park's CPW facilities is complete and all hazards have been mitigated. Work goes on at the marinas, operated by private concessionaires, where millions of dollars in damage was reported.
The North Ramp opens for normal launching and loading at 5:00 a.m. Friday, April 7. It will be business as usual, and that means boats will be inspected for Aquatic Nuisance Species, or ANS, such as harmful invasive zebra and quagga mussels. Inspections for ANS will take place daily 5:00 a.m. to 11:00 p.m.
The North Shore Marina will also be opening its main dock, store, restaurant and gas pumps to the public on April 7, as well. The docks that have slipped boats will not be accessible to the public. But slip renters will be able to access their boats after they do a quick check-in with the marina staff inside the store.
The South Marina also reported about $1 million in damage but has remained open.
More about the campground openings and improvements:
CPW staff redesigned the entire primary and secondary power distribution system within the park's electrical campgrounds. Each of the park's 281 electrical campsites will now enjoy 20/30/50-amp service to meet the demands of modern campers. There remain 119 primitive campsites without any power.
The upgrade affects, specifically, Arkansas Point, Prairie Ridge, Eagle View and Yucca Flats campgrounds.
"We are happy to complete this large infrastructure improvement project," Mullis said. "Now, our campers can enjoy updated services, but also see less construction during their visit."
Status of campgrounds as of April 4:
Juniper Breaks Campground: all sites are open and Loop D is reservable. (JBC is a non-electric campground with vault restroom facilities and water is available.)
Arkansas Point: all sites are closed. Loop A will open April 14. The rest of APC will open May 15.
Northern Plains:

Prairie Ridge and Yucca Flats: all sites closed. They all will open on April 14.
Kettle Creek (non-electric) will open April 14
Eagle View (electric, but no showers or dump station) is open on first-come-first-served basis.
Campground reservation update:
Arkansas Point

Loop A (1-27) reservable now for arrivals starting April 14
All remaining Loops B & C (28-95) reservable now for arrivals starting May 15

Juniper Breaks

Loop D (100-124) reservable now for immediate arrivals
All remaining Loops E-G (125-183) reservable now for arrivals starting April 14

Northern Plains Campground

All Prairie Ridge, Eagle View, Yucca Flats and Kettle Creek sites reservable now for arrivals starting April 14.