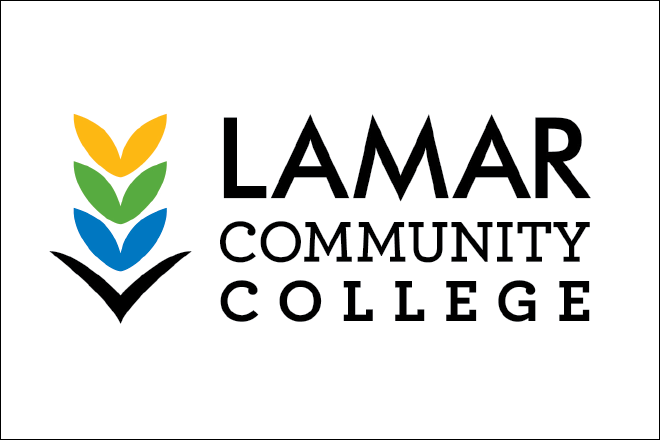 Published
Monday, April 4, 2016
Lamar Community College has expanded its upcoming schedule and will be offering several exciting new courses during the summer semester.
"Higher education is about exploration, creativity, and continuing to grow as individuals," commented Dr. Annessa C. Stagner, Dean of Academic Services at LCC. "We've redesigned our summer offerings with this in mind, meeting the needs of both those who are seeking degrees and those who wish to take courses for individual development."
New offerings include Sculpture I, Aikido, Swimming I, Conversational Spanish I & II, and Welding for Women.
Sculpture I will allow students the opportunity to learn from and work alongside Jesse Martinez, an award-winning artist. Students in this course will learn the basics of sculpture and then work together with Martinez on his larger project: a 13-foot marble sculpture that he is creating to raise money for the Wounded Warrior Project.
Individuals interested in martial arts can take the new Aikido course offered this summer. Aikido is a young martial art, whose practitioners work to control the aggressions of an attacker but avoid harming them.
Lamar Community College has partnered with the Lamar Parks and Recreation Department and the American Red Cross to offer this upper level swimming course for college credit. Students in this course will perfect their stokes and increase endurance along with picking up survival and life-saving techniques.
Anyone interested in learning Spanish or brushing up on their Spanish conversational skills can take Conversational Spanish I & II. These courses are intended to give an introduction to the language while covering a variety of topics at a basic level.
Finally, LCC will be offering its first-ever welding course geared specifically toward women. Participants in Welding for Women will learn the basics of welding in order to complete a project of their choosing, such as creating a wine rack out of horseshoes. This course will take place over three Saturdays in June.
Also new this summer is the Three for Two campaign. For Summer 2016, Colorado residents who enroll in any nine or more credits on campus will receive a tuition-only scholarship for up to $391.50, a scholarship equal to three resident on campus credits. Some restrictions apply. For full description, visit www.lamarcc.edu/three-for-two.
To learn more about LCC's new courses or the instructors, visit www.lamarcc.edu/try-something-new.
Registration for summer and fall courses began April 1, 2016. For further questions or to enroll, contact LCC Admissions at 719.336.1590.