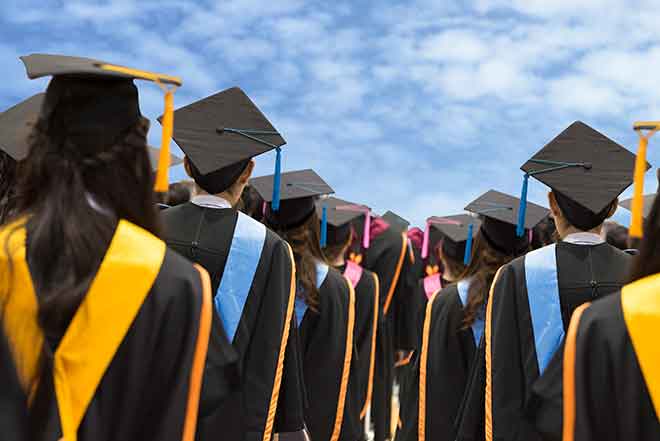 Published
Saturday, May 29, 2021
The Lamar Community College Foundation (LCCF) is proud to fund and administer numerous merit and need-based scholarships that benefit both graduating high school students and adult students. While Lamar Community College provides access to higher education in Southeast Colorado, LCCF assists students in making it an affordable reality through significant aid opportunities.
"The Foundation Board is pleased to recognize the most recent recipients and to remind others there is still scholarship money available," said LCCF Executive Director Anne-Marie Crampton. "Don't miss the opportunity to apply." Scholarships for online students are also available, driving tuition down to standard rates, according to Crampton.
The LCC Foundation's most generous scholarship comes from a family foundation that values "independence through education" and funds scholarships at a number of Southern Colorado colleges. The Kane Family Foundation Scholarships cover tuition, fees and books for two years, worth up to $10,000 per year. The highly competitive scholarships are awarded to high school graduates each academic year.
LCC's 2021 Kane Family Foundation Scholarship recipients are D'Neil Doyle from Walsh and Aalia Jaramillo from Lamar.
The LCCF Presidential Scholarships remain some of the college's best scholarships, providing opportunities for new high school graduates to grow their leadership skills and passion to serve their communities. Each scholarship is $2,000 per year, with a total value of $4,000 each. Presidential Scholarship recipients are selected through a competitive interview process. Applicants must have a minimum high school GPA of 3.25, evidence of academic success, plans for their future and demonstrate extracurricular engagement.
This year's Presidential Scholars are Jacob Buller from Kremmling; Mindi Carr from Hugo; Kylee Christensen from Alamosa; Luis De La Torre, Ethan Eddy, Ross Gruenloh and Cailey Reid, from Lamar; Jaelin Parker and Kirsten Summers from Wiley; Jon Rink from Granada; and Hannah Wolfe from Denver.
While those scholarships have been awarded, the LCC Foundation's largest pool of need-based scholarships - the Colorado Opportunity Scholarship Initiative or COSI awards are for residents of all ages from Baca, Bent, Cheyenne, Kiowa and Prowers counties. Recipients are within 250 percent of Pell eligibility, giving a new definition of "need." Generously created and funded by the State of Colorado and matched by each county's commissioners as well as individual contributors, over $100,000 in COSI scholarships will make a difference in Southeast Colorado this year.
Additionally, the Daniels Fund Boundless Opportunity Scholarship provides generous support to adult students (23 and older) or GED recipients from Colorado, New Mexico, Utah, or Wyoming who are completing degrees and have unmet needs as determined by FAFSA.
There is still time to apply for COSI, Daniels Fund, and other scholarships for the coming academic year. Visit lamarcc.edu/admission/paying-for-college/scholarships or contact LCCF Executive Director, Anne-Marie Crampton, anne-marie.crampton@lamarcc.edu or 719-336-1520, for information.