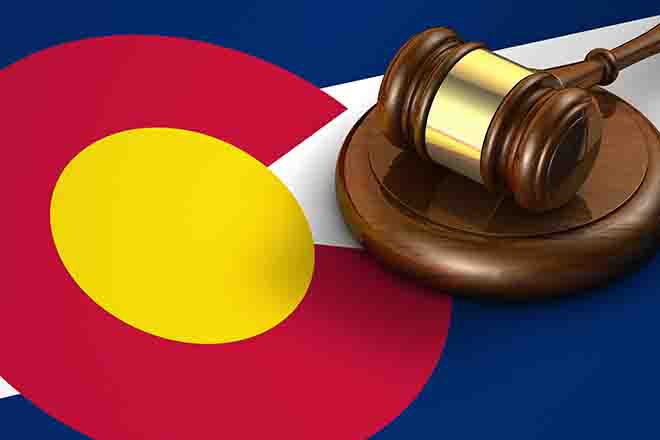 Published
Saturday, October 30, 2021
(The Center Square) - A public interest law firm is asking the U.S. Supreme Court to overturn a ruling against a Colorado small business owner who is allegedly being forced to express a viewpoint that offends her religious beliefs.
Mountain States Legal Foundation (MSLF) filed a brief of amicus curiae before the court Thursday in support of Lorie Smith, who owns and operated a graphic design studio called 303 Creative. Smith is suing the state of Colorado for allegedly trying to force her to build a website for a same-sex couple, which Smith says is against her beliefs.
"The First Amendment protects Americans' freedom not to express government-approved messages," William E. Trachman, MSLF's general counsel, said in a statement "It is unconstitutional for the state of Colorado to compel private citizens to engage in speech that violates their religious or other sincerely held beliefs."
Colorado asserted that the state's Anti-Discrimination Act (CADA) generally bars businesses from discriminating against a person's "disability, race, creed, color, sex, sexual orientation, marital status, and national origin or ancestry."
The 10th Circuit Court of Appeals previously ruled that Colorado could compel Smith's speech under CADA's Accommodation Clause because the state has an interest in protecting "both the dignity interests of members of marginalized groups and their material interests in accessing the commercial marketplace," according to the court's ruling.
MSLF said they are asking the Supreme Court to overturn this ruling and issue an "emphatic ruling" in favor of free speech.
"This Court has often suggested that viewpoint discrimination is categorically impermissible, and indeed declared that preventing such discrimination is the very purpose of the strict scrutiny applied to content-based restrictions," the brief reads in part. "Yet its rhetorical equivocation has held open the possibility that viewpoint discrimination might survive strict scrutiny under some yet-unconceived circumstances."
"The Court should take this opportunity to declare unequivocally that viewpoint discrimination can never survive strict scrutiny, thus rendering strict scrutiny analysis superfluous where viewpoint discrimination has already been conceded or identified."