Image
Legislation seeks to help ease conflict between Colorado ranchers, wolf populations
(The Center Square) – A bipartisan group of Colorado lawmakers introduced three bills this week seeking to better manage voter-mandated reintroduction of gray wolves in the state.
Many ranchers and representatives of Colorado's livestock industry opposed Proposition 114, which passed in November 2020 even though some wolves already migrated into the state. It directs the Parks and Wildlife Commission to begin restoring and managing the gray wolf population by December 31, 2023.
Wolf depredation has already become an issue in Colorado. Earlier this month, wolves killed two dogs in Jackson County, Steamboat Radio reported. Wolves also killed a calf on a ranch near Walden late last year and an elk in Moffat County in 2020.
Image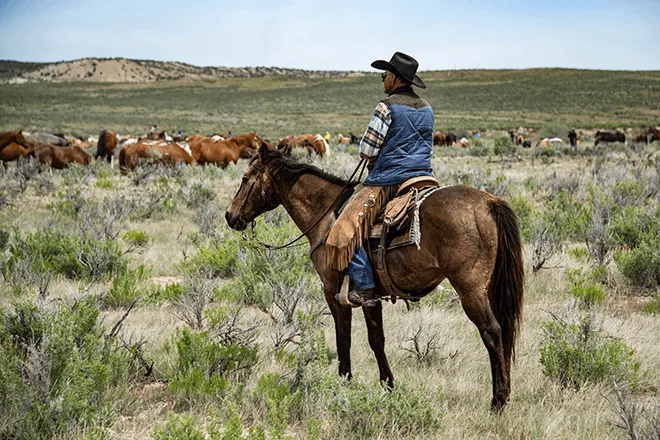 The proposed bills, including a compensation fund for lost livestock and the ability to use lethal force when threatened, would support ranchers and communities impacted by the reintroduction of wolves, backers of the legislation say.
"By establishing a compensation fund for Coloradans who suffer livestock losses from wolves, we are doubling down on our commitment to protect our farmers, ranchers and the Western Slope way of life," House Speaker Julie McCluskie, D-Dillon, said in a statement on Tuesday. "Our bipartisan legislative package works with the Colorado Parks and Wildlife to help mitigate the effects of wolf reintroduction, protect Coloradans' livelihood and respect the new regulations approved by voters in Prop 114."
SB23-256, sponsored by Sens. Perry Will, R-New Castle, and Dylan Roberts, D-Avon, and Reps. Meghan Lukens, D-Steamboat Springs, and Matt Soper, R-Delta, would secure a waiver from some restrictions imposed by the U.S. Department of Interior. The waiver, known as a "10(j)" rule in the Endangered Species Act, would allow the state to manage wolves in cooperation with the U.S. Fish and Wildlife Service as an "experimental population." Gray wolves became an endangered species last year, triggering restriction of various management methods.
Image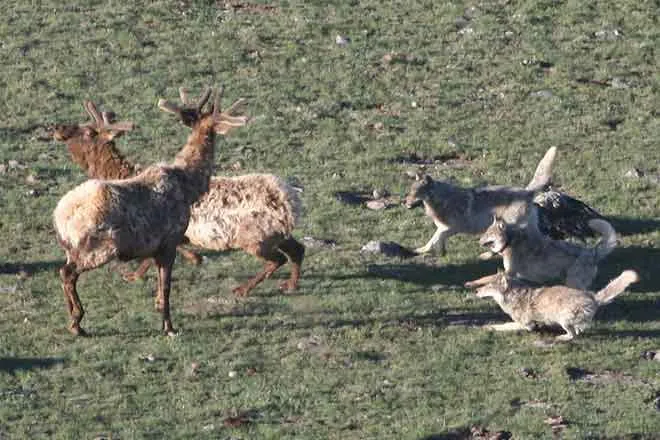 The legislation would allow ranchers to use lethal actions as a last resort if livestock are in immediate danger from wolves.
"This management flexibility is critical to the success of the wolf reintroduction plan," Sen. Will said in a statement. "Further, secure funding for conflict prevention and livestock depredation compensation is critical for success of the plan and non-lethal prevention techniques and compensation to producers of livestock loss is a must!"
SB23-255, sponsored by Sens. Roberts and Will, Speaker McCluskie and Rep. Marc Catlin, R-Montrose, would create a compensation fund for ranchers who suffer livestock loss or injury from wolves. The legislation carries out a directive in Proposition 114 to create the fund.
HB23-1265, sponsored by Reps. Lukens and Elizabeth Velasco, D-Glenwood Springs, and Sens. Will and Janice Marchman, D-Loveland, would authorize the creation of a specialty license plate for Coloradans. Revenue from the license plate purchases would be allocated to ranchers and farmers to implement non-lethal mitigation efforts and preventing conflict with wolves.
"I am proud to be sponsoring these bills alongside members of both parties," Rep. Lukens said in a statement. "This is a bipartisan effort that prioritizes our ranching and farming communities. These bills are all a direct response to appeals from our constituents on the Western Slope – specifically the 10(j) Rule and compensation bills – and are imperative to supporting our agricultural communities as we navigate ramifications of wolves."