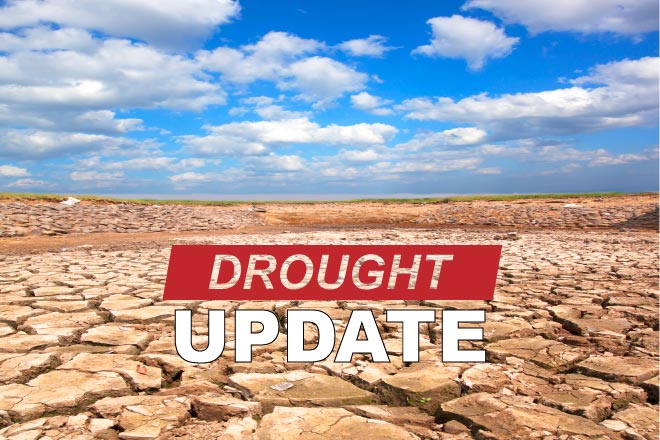 Published
Friday, March 1, 2019
Thanks to a series of recent snow storms, drought conditions in Colorado have shown substantial improvements over the past month, including the past week, with extreme drought nearly disappearing from the state.
A remaining sliver of exceptional drought - the worst category - in southwest Archuleta County disappeared in the latest report from the National Drought Mitigation Center.
Across southwest and south central Colorado, extreme drought receded from most of the area, with remnants remaining in extreme southeast La Plata County, along with southern Archuleta County, southeast Costilla County, and a small portion of southwest Las Animas County.
Montezuma County saw severe drought shift to moderate conditions across most of its area. Southern Dolores and a small portion of west central La Plata counties saw a similar improvement. Parts of western Montrose and Mesa counties saw similar improvement, as did parts of Pueblo, Fremont, El Paso, Elbert and Lincoln counties in eastern Colorado.
Northwest Colorado saw moderate drought give way to abnormally dry conditions in the western half of Moffat and Rio Blanco counties. Garfield and Mesa counties saw smaller areas shift to abnormally dry conditions.
In the northeast part of the state, most of Yuma County moved back to drought-free conditions, as did eastern Phillips and southeast Sedgwick counties.
Overall, 11 percent of the state was drought-free, up from eight percent one week ago. Abnormally dry conditions covered 27 percent of the state, up from 25 percent, while moderate drought was steady at 27 percent of Colorado. Severe drought now covers 35 percent of the state, up from 29 percent last week, while extreme drought dropped to one percent from 10 percent.
One year ago, 10 percent of Colorado was drought-free, while 19 percent was abnormally dry. Thirty-seven percent of the state was in moderate drought, with 26 percent in severe conditions. Eight percent was in exceptional drought.
Exceptional drought represented less than one percent of Colorado last week, and has completely disappeared from the state for the current report. At the start of the water year on October 1, 2018, 16 percent of the state was in exceptional drought, and 48 percent of the state was in the extreme or exceptional categories combined. Storm systems producing extensive snow over the past three weeks led to the substantial improvements.
Snow water equivalent - the measure of water content in the snowpack, remains strong across the state, with all basins reporting above 100 percent of median for this time of year. The statewide average across all basins stood at 114 percent as of February 28, down from 115 percent February 22. The Arkansas and San Miguel, Dolores, Animas and San Juan basins remained the strongest in the state at 122 percent of the median.
Drought categories include (ranked from least to most severe) abnormally dry, moderate, severe, extreme and exceptional drought.
Drought maps courtesy of the National Drought Mitigation Center. Snow water Equivalent map courtesy of the United States Department of Agriculture - Natural Resources Conservation Service.
Colorado Drought by the Numbers

Week

Date

None

D0

D1

D2

D3

D4

Current

2/26/19

11

27

27

35

1

0

Last Week

2/19/19

8

25

27

29

10

0

3 Months Ago

11/27/18

17

17

11

21

20

13

Start of Calendar Year

1/1/19

18

16

11

28

16

11

Start of Water Year

9/25/18

14

14

8

16

32

16

One Year Ago

2/27/18

10

19

37

26

8

0