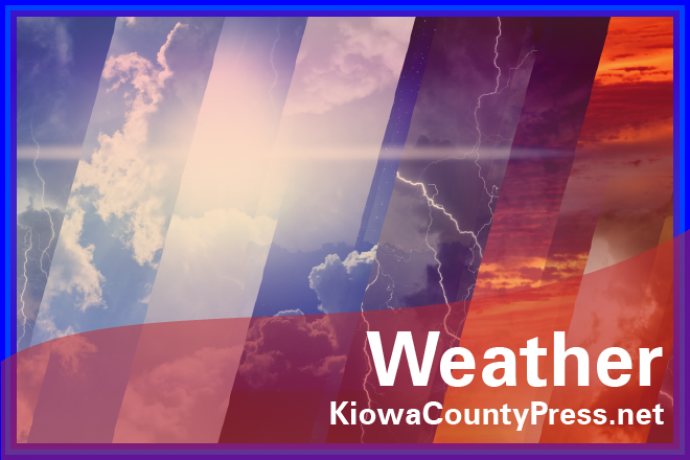 Published
Friday, December 15, 2017
Temperatures across Colorado will be on a rollercoaster over the coming days as cooler air periodically moves across the state.
Eastern Plains
Temperatures in the mid- to upper 50s are expected across much of eastern Colorado Friday into Saturday. Closer to the northern foothills, winds will gust as high as 50 to 60 miles per hour until early afternoon, while wind across the plains will be light.
A cold front will begin to drop across northeast Colorado later Saturday morning, dropping the daytime highs into the 30s by Sunday. Freezing drizzle is a possibility overnight Saturday.
By Monday, look for temperatures to rebound into the low 50s.
Later in the coming week, temperatures are expected to take another dip, with some potential for snow Wednesday night into Thursday.
West Slope
Friday's high temperatures will be relatively cool, though still above seasonal norms. A system approaching from the west is expected to move toward the region Saturday, moderating temperatures just slightly for the weekend. Snow is possible in the higher elevations Sunday, particularly in the San Juan Mountains, as the system begins a track toward the eastern plains.
Another system will move into the area by mid-week bringing some potential for rain and snow including to lower elevations.
Weather information updated throughout the day can be found at http://KiowaCountyPress.net/weather
Temperature Forecast - December 15 - 18

Friday

Saturday

Sunday

Monday

City

High

Low

High

Low

High

Low

High

Low

Eads

55

21

55

23

38

16

50

19

Springfield

59

23

60

21

39

18

52

21

Trinidad

55

26

58

21

36

22

49

26

Limon

57

20

52

20

36

15

50

18

Sterling

58

22

49

23

39

18

51

23

Fort Morgan

55

23

49

22

36

17

50

21

Craig

37

20

36

17

27

13

32

18

Grand Junction

47

20

45

21

42

18

43

19

Montrose

46

19

45

19

39

14

41

17

Cortez

50

16

47

18

42

14

45

16