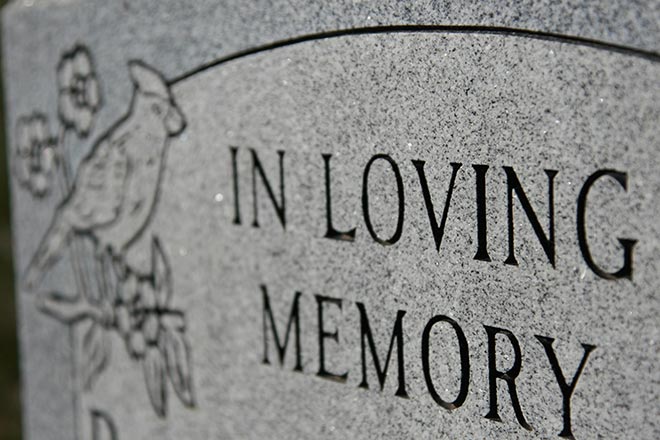 Published
Friday, August 16, 2019
Edward "Ed" J. Wallace
April 30, 1925 - August 24, 2019
A memorial mass for longtime Lamar resident, Edward "Ed" J. Wallace will be held at 10:00 a.m. August 24, 2019, at the St. Francis de Sales/Our Lady of Guadalupe Catholic Church with Reverend Mariusz Wirkowski as celebrant. A rosary service will be held prior to the mass at 9:30 a.m. at the church with Deacon Allan Medina reciting. A private family inurnment will be held at Fairmount Cemetery at a later date.
Per Ed's request cremation will take place and there will be no visitation.
Ed was born April 30, 1925, at Rawlins, Wyoming, to John T. and Edna (Nelson) Wallace, and passed away August 14, 2019, at his home in Lamar with his family by his side at the age of 94.
He is preceded in death by his wife, Marie Wallace; his parents; and siblings, Mary Wallace, Marguerite Heider and Jack Wallace.
Ed is survived by his daughters, Cathy Buxton of Lamar and Terri (Vince) Wallace-DeLaura of Aurora; grandchildren, Tiffany (Eric Broomfield) Buxton of Lamar and Chris Buxton of Lamar; great-grandchildren, Sierrra (Brandon Lopez) Buxton of Lamar; Blake Buxton of Lamar, and Cael Buxton of Lamar and great-great-granddaughter, Mila Lopez. He is also survived by his siblings, Bob (Bobbie) Wallace of Denver, and Bill (Sharon) Wallace of Wyoming; sister-in-law, Betty Williams of Texas; and caregiver, Jo Estep of Lamar, as well as numerous nieces, nephews, other family and a host of friends.
In lieu of flowers, memorial contributions may be made to the St. Jude's Hospital, Lamar Area Hospice and/or SECCI either direct or in care of the funeral home office.
Arrangements are under the direction of the Peacock Family.