Image
Memorial Services - Larry D. Michael
Image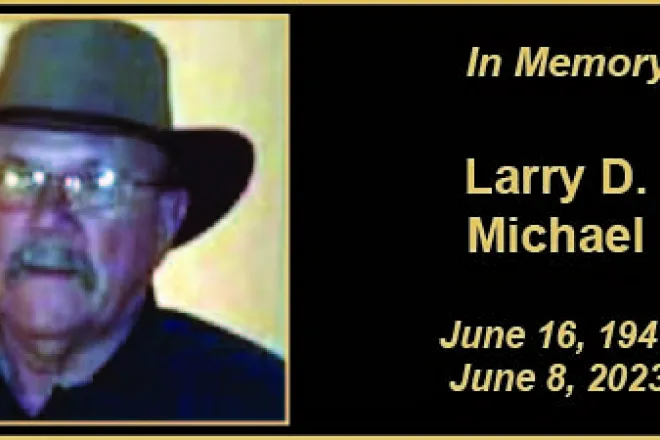 A graveside memorial service for longtime Eads resident Larry D. Michael will be held at 10:00 a.m. Friday, June 16, 2023, at the Haswell Cemetery in Haswell with Pastor Mark Imel of the Eads First Christian Church officiating.
Larry was born June 16, 1947 at Hays, Kansas, to Ross Douglas and Mildred Fern (Wilcox) Michael and passed away June 8, 2023, at the Weisbrod Memorial Hospital with his family by his side at the age of 75.
He is preceded in death by his parents; grandson, Dyson Rusher; and siblings, Carol Griffey and Shirley Britt.
Larry is survived by his children, Brett (Stephanie) Rusher of McLaughlin, South Dakota, Jodi (Darrell) Stolzenberger of Eads, and Bart Michael of Wiley; grandchildren, Callie (Jarrod) Leoffler, Molly (Jonathan) Stolzenberger, Chase Stolzenberger, Aidan Michael, and Ty Michael; and great grandchildren, Shadry and Lanham Leoffler. He is also survived by his brother, Leroy Michael of Frederick; and Gail Voss of Eads; as well as numerous nieces, nephews, other family and a host of friends.
Arrangements are under the direction of Peacock Funeral Home.