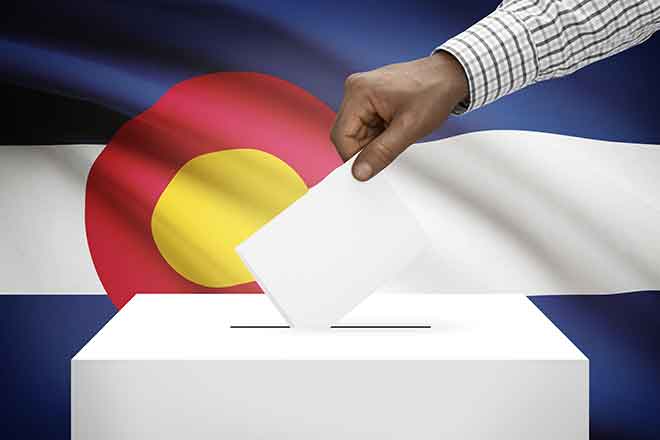 Published
Thursday, October 24, 2019
By Derek Draplin | The Center Square
The Colorado Secretary of State's office updated its ballot numbers on Wednesday, saying it's received more than 241,000 ballots just weeks before the November 5 election.
The office said Wednesday that 241,465 have been received so far by county clerks. On Tuesday, the office said over 185,000 ballots had been received.
Magellan Strategies reported a slightly lower number of ballots returned at 240,210, in a report the group released Wednesday. The organization broke the ballots down by party, gender, age, congressional district and county, and compared the numbers to those from the 2015 election.
The returned ballots are 39.3 percent Republican voters, 29.1 percent Democratic voters, and 30.4 percent unaffiliated voters, Magellan Strategies said. The final numbers in the 2015 election were 38.3 percent Republican, 33 percent Democratic, and 27.6 percent unaffiliated.
"It is too soon to draw any significant conclusions from the data, but two groups that we'll be keeping a close eye on are younger voters (age 18-34) and Unaffiliated voters," said Ryan Winger, director of data analysis and research projects for Magellan Strategies. "To the extent that we see an increase from one or both of those groups, it would signal a shift in the electorate that would impact results from the statewide level on down."
Current reporting shows 19,617 - or 8.2 percent - of ballots turned in so far are from younger voters, compared with 11.8 percent of final voter turnout in the 2015 election being between 18 and 34 years old.
The counties with the highest number of returned ballots are El Paso (39,671), Jefferson (36,083), and Arapahoe (25,929), according to Magellan.
Voters are deciding on Proposition CC, which if passed would allow state government to retain excess revenue instead of returning it to taxpayers, and Proposition DD, which if passed would legalize and tax sports betting.