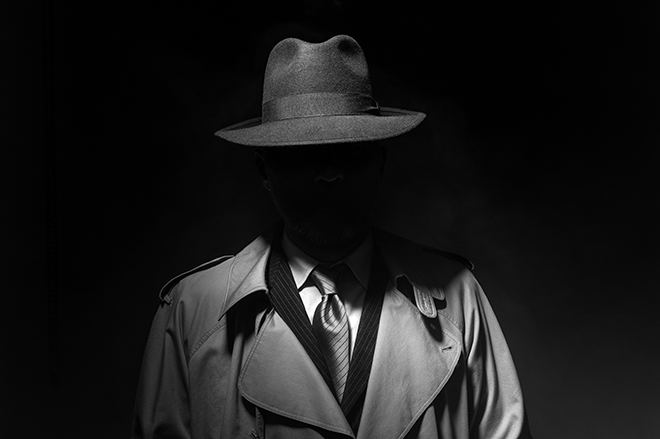 Published
Wednesday, October 31, 2018
From hotels to mines, discover some of the most haunted locations in Colorado here. Haunted places to visit in Colorado include Aspen, Estes Park, and more.
When you visit Colorado in October, there are endless fall activities to partake in. There are hay rides, corn mazes, pumpkin patches, and apple orchards galore. While these events are great for families, what about those who are on the hunt for something a little more sinister? We have you covered. Prepare to be spooked with our list of some of the most haunted places to visit in Colorado.
Haunted Locations in Colorado
* The Stanley Hotel- Estes Park, CO
Perhaps the most well-known haunted place to visit in Colorado, The Stanley Hotel is the inspiration behind "The Shining" by Stephen King. Listed on the National Register of Historic Places, this hotel is so haunted that regular ghost tours are held at night for guests to learn about and experience the supernatural. The Concert Hall is often a hotspot for activity, as you can see lights flickering, hear laughter and footsteps echoing off the walls, and feel random drafts that send a chill straight to your bones. Children's laughter is heard frequently in empty hallways, and oftentimes guests can hear haunting piano music coming from the vacant ballroom.
* Central City Masonic Cemetery- Central City, CO
This extra-haunted cemetery is full of supernatural activity once the sun goes down. Orbs of light without any explanation for their presence show up in photographs. A little boy is often seen following visitors around and hides behind trees when confronted. A beautiful woman dressed in black appears twice per year to put flowers on John Edward Cameron's grave. If you should try to talk with her, she will vanish into thin air. Note that entering the cemetery after dark is considered trespassing. The good news, however, is that the Gilpin County Historical Societyleads Creepy Crawls each October. Here, you may be able to explore the cemetery with the group.
* Mamie R. Mine - Cripple Creek, CO
Abandoned the year before Colorado began taking a census, the Mamie R. Mine is one of legend. Many say that tommyknockers, imp-like creatures who can be benevolent or, in this case, malicious, were the cause behind the closure of the cave. The plentiful presence of these creatures caused many Welsh, Cornish, and Irish miners to abandon the mine, leaving the veins free for men not affected by superstition. It wasn't until multiple suspicious deaths occurred, the last being extremely brutal, that the remaining miners left and never returned. The mine was closed in January 1895.
* Hotel Jerome- Aspen, CO
This gorgeously re-designed historic hotel is an exceptional place to rent a room, put on a pair of period-appropriate Victorian pajamas, and learn about the hotel's rich history. You may even encounter the supernatural during your stay. Supposedly, the Hotel Jerome is haunted by a variety of specters including the ghost of a boy who drowned in the swimming pool and a maid who died after falling into an icy pond and becoming ill. If you're set on encountering the paranormal, room 310 is reportedly a room where the spirit of the boy is most often present.
* Strater Hotel- Durango, CO
The Strater Hotel is full of random hauntings and the photos and experiences of guests to prove it. Built directly on the railroad in the late 1800's, many witness the figure of a man in a white shirt standing on the tracks. Guests have also spotted a railway engineer in turn-of-the-century clothing walking through the lobby of the hotel. To allow guests to tell and leave behind their story, each room has a ghost diary where people can tell about their experiences.
No matter your tastes, one of these haunted locations in Colorado is likely to peak your interest. From luxurious and historical hotels to terrifying abandoned mine sites, what more could you want from a haunted getaway to Colorado?