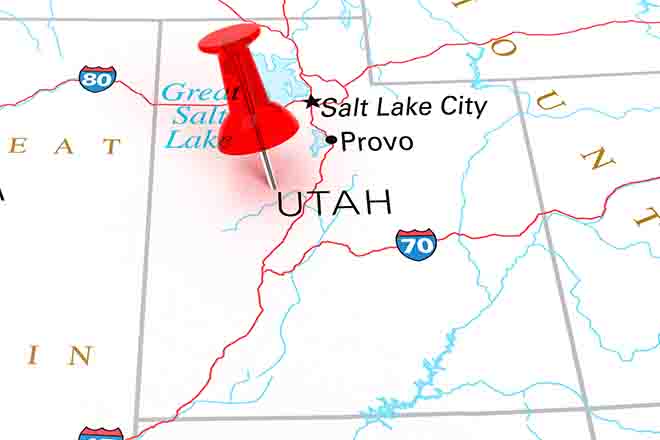 Published
Friday, June 24, 2022
(The Center Square) - Utah Governor Spencer Cox took down a sign that read "dead end" at the ribbon cutting Wednesday of the new Utah State Correctional Facility located west of Salt Lake City.
"This dead-end sign was outside the new facility," Cox said in a Twitter post accompanying a picture of the sign. "But it's not a dead end for those living at the edges of society. Most of these people will be back in our communities someday, and we want them to have the tools to rebuild their lives."
The prison was originally located in Draper. That facility was in disrepair and would have cost the state $259 million in repairs and upgrades over the next 20 years, according to the Utah Division of Facilities Construction and Management. The site will be redeveloped.
The new 1.35 million square foot prison is comprised of 35 buildings on 173 acres. The total cost of the facility, which includes infrastructure, is $1.05 billion, according to a news release from Cox.
"This facility will provide a safe and secure environment conducive to recovery and rehabilitation for up to 3,600 inmates," Cox said. "It will also give our corrections employees the space they need to do their difficult jobs."
The prison is the largest construction project in Utah's history, said Jim Russell, DFCM director.
"Our team, together with our partners, did a masterful job overcoming insurmountable challenges to complete this world class, state-of-the-art facility that will serve the state of Utah for the next 100 years," Russell said in a statement. "We firmly believe that by all measures, this project has been a complete success."
The move-in date for the new facility will be sometime this summer but that will not be shared with the public for security reasons, state officials said.