Image
Nixing student loan forgiveness could prompt scam spike
(Ohio News Connection )More student loan borrowers could fall victim to loan-forgiveness scams once their repayment plans resume this fall, consumer groups say.
The U.S. Supreme Court's decision blocking the student debt relief plan by the Biden administration could be seen as an opportunity by scammers.
Judy Dollison, president of the Better Business Bureau of Central Ohio, said scammers prey on people desperate to find relief from hefty monthly payments. She stressed any email, phone call or text telling a person they qualify for lower payments through some type of debt relief program now should be a warning sign, especially if an upfront fee is required.
Image
"It's important just to watch for those red flags to prevent the scammers from stealing your money," Dollison urged. "Or even worse, sometimes they ask for personal information that can be used for identity theft."
She recommended doing research before sharing any personal information, and relying only on official government websites, such as ED.gov and studentaid.gov, for information on loan consolidation.
Report fraud to the Better Business Bureau's scam tracker or to the Federal Student Aid Information Center at 800-433-3243. 
The average student loan debt in Colorado is nearly $37,000, according to the website Educationdata.org, and almost 1.8 million Ohioans are carrying student debt.
Image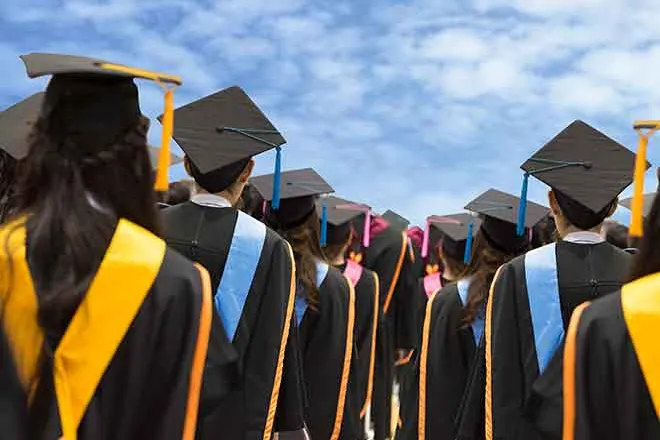 Dollison emphasized now is the time for borrowers to re-read the terms of their loans. She noted the Department of Education works with many private companies, including lenders. A list of those partners can be found at studentaid.gov.
"It's important to know what services those lenders provide, and what are the legitimate companies that are part of the program," Dollison pointed out. "So you can identify a legitimate company versus a scammer."
In response to the Supreme Court ruling, President Joe Biden has said he will take new actions to potentially offer relief to borrowers, including using the Higher Education Act to include some form of student loan forgiveness.
Reporting by Ohio News Connection in association with Media in the Public Interest and funded in part by the George Gund Foundation.