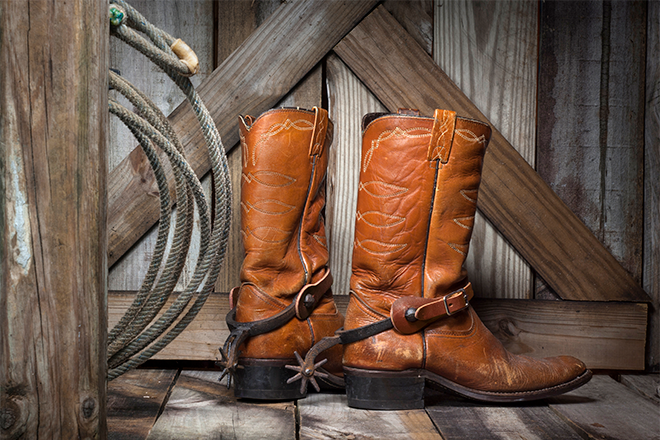 Published
Saturday, October 14, 2017
The Northeastern Junior College (NJC) Rodeo Team returned home from Riverton, Wyoming, and the Central Wyoming College Rustler Round-Up victorious with a men's team championship. Riverton was the fourth and final stop of the fall college rodeo season. Leading the charge for a team title was sophomore, Jace Staudt an Ag Business major from Nathrop, Colorado. Staudt started the day with a solid 3rd place finish in the team roping heading for JD Kirwin of Gillette College. Staudt followed it up with a go-round win and an average title in the tie-down roping. The win in the tie-down was his second straight, pairing with a win last week in Lamar. Staudt is ranked second in the event and is sitting in a great position to qualify for his first College National Finals Rodeo.
Sophomore, Ty Spickelmier, a Production Ag major from Faith, South Dakota, was close on the heels with a 2nd place finish in the tie-down roping and a top-10 finish in the team roping. Spickelmier is ranked 4th in the tie-down headed into the winter break. Spickelmier just missed qualifying for the CNFR in 2016 and is hungry for a qualification in 2017.
The success didn't stop there; one more talented duo from NJC put points on the board and money in their pockets. Sophomore Cody Darnell, a Business major from Gordon, Nebraska, teamed up with Kyle Taylor, an Agri-Business major from Manzanola, Colorado, in the team roping. With Darnell to the head side and Taylor picking up the heels the team won 4th in the average.
"We were due for a big team win," said Brian Cullen, NJC Rodeo Team Head Coach, "this team is very talented and has been practicing hard." "The sophomores are not the only ones on the team showing big improvements, our new freshman are knocking on the door and we look for them to get the ball rolling in the spring."
The NJC Rodeo team is also excited about the addition of Ms. Shelby Winchell to the coaching staff. Ms. Winchell is a 4-time qualifier to the College National Finals and was the 2016 National Champion Goat Tier. She has been busy reloading the women's team with talent including freshman, Faith Hoffman, a Physical Therapy major from Kiowa, Colorado. Hoffman finished off a stellar prep career with numerous national qualifications and will be a key member of the women's team into the next chapter of college rodeo at Northeastern.
The NJC team will head into the winter break and off-season practice with nine members of the team ranked in the standing of their individual events. The spring season will begin in March. During the off-season, many individuals on the team will be competing at non-college sanctioned event including the USTRC finals, World Series of Team Roping Finals, National Western Stock Show, and numerous jackpot competitions throughout the area.
Photo caption left to right: Members of the men's championship team in Riverton included: (left to right) Chance Smith, Ty Spickelmier, Kyle Taylor, Jace Staudt, Ty Millison, and Cody Darnell (Photo by Sarah Matthews, NJC)