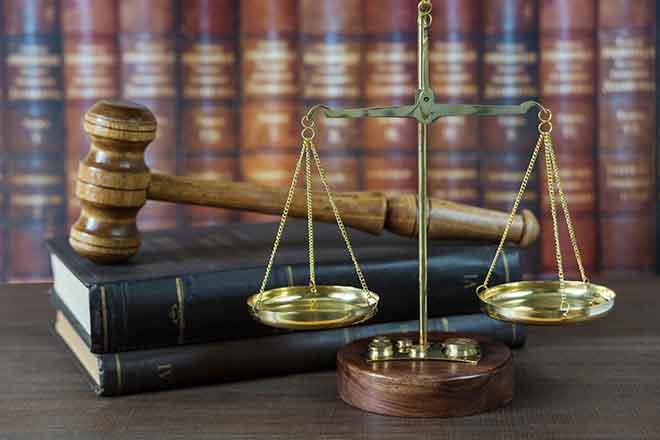 Published
Wednesday, January 26, 2022
DISTRICT COURT, WATER DIVISION NO. 2, COLORADO
TO: ALL INTERESTED PARTIES
Pursuant to C.R.S. 37-92-302, you are hereby notified that the following case is a portion of the resume of applications, amendments, and notice of final decennial abandonment list filed and/or ordered published during the month of December 2021, in Water Division No. 2. The Water Judge ordered this case be published in the Kiowa County Press in Kiowa County, Colorado. This publication can be viewed in its entirety on the state court website at: www.courts.state.co.us.
The name(s) and address(es) of applicant(s), description of water rights or conditional water rights and description of ruling sought as reflected by said application, or amendment, are as follows.
CASE NO. 2021CW3078 - CONCERNING THE FINAL DECENNIAL ABANDONMENT LIST OF WATER RIGHTS IN WATER DIVISION NO. 2 - KEVIN REIN, State Engineer, 1313 Sherman Street, Suite 821, Denver, CO 80203; (303) 866-3581; and Bill Tyner Division Engineer, Water Division 2, 310 East Abriendo, Suite B, Pueblo, CO 81004; (719) 542-3368 (Paul Benington, First Assistant Attorney General, 1300 Broadway Avenue, 7thFloor, Denver, CO 80203; (720) 508-6309)
Final Decennial Abandonment List
BACA, BENT, CHAFFEE, CHEYENNE, COSTILLA, CROWLEY, CUSTER, DOUGLAS, ELBERT, EL PASO, FREMONT, HUERFANO, KIOWA, LAKE, LAS ANIMAS, LINCOLN, OTERO, PARK, PROWERS, PUEBLO, SAGUACHE AND TELLER COUNTIES
NOTICE OF FILING OF FINAL DECENNIAL ABANDONMENT LIST FOR WATER DIVISION NO. 2: The State Engineer and the Division Engineer for Water Division 2, by and through the Attorney General hereby provide notice of the filing with the Water Clerk of the decennial abandonment list for Water Division 2 under section 37-92-401(4)(c), C.R.S. (2021). Notice is hereby given that, pursuant to section 37-92-401(4) C.R.S. (2021), the Division Engineer, in consultation with the State Engineer, has revised and finalized the decennial abandonment list, which contains those water rights that the Division Engineer has determined to have been abandoned in whole or in part. The decennial abandonment list, when concluded by judgment and decree, shall be conclusive as to the water rights determined to have been abandoned. The initial abandonment list (published in July 2020) and the final revised abandonment list are available online at: https://dwr.colorado.gov/services/water-administration/water-rights. The initial and final revised decennial abandonment lists may also be inspected after December 31, 2021, at the offices of the State Engineer, Division Engineer, and Clerk of the Water Court. Contact the respective offices for information on hours and/or appointments. This decennial abandonment proceeding, including any protest proceedings, are subject to Rule 12 of the Uniform Local Rules for All State Water Court Divisions (Water Court Rules), effective as amended on December 13, 2018 and available on the Water Court's website at: https://www.courts.state.co.us/Courts/Water.
THE WATER RIGHTS CLAIMED BY THE FOREGOING APPLICATION(S) MAY AFFECT IN PRIORITY ANY WATER RIGHTS CLAIMED OR HERETOFORE ADJUDICATED WITHIN THIS DIVISION AND OWNERS OF AFFECTED RIGHTS MUST APPEAR TO OBJECT AND PROTEST WITHIN THE TIME PROVIDED BY STATUTE, OR BE FOREVER BARRED.
YOU ARE HEREBY NOTIFIED that any person who wishes to protest the inclusion of any water right on the final decennial abandonment list shall file a written protest with the Water Clerk and the Division Engineer in accordance with the procedures set forth in section 37-92-401(5), C.R.S (2021) not later than June 30, 2022. The fee for filing such a protest with the Water Clerk is forty-five dollars ($45.00). The protest shall set forth in detail the factual and legal basis therefor. A form for such a protest (JDF 304W) is available on the Water Court website.
Witness my hand and the seal of this Court this 21st day of January 2022.
/s/ Michele M. Santistevan
Michele M. Santistevan, Clerk
District Court Water Div. 2
501 N. Elizabeth Street, Suite 116
Pueblo, CO 81003
(719) 404-8832
Published January 28, 2022
In the Kiowa County Press