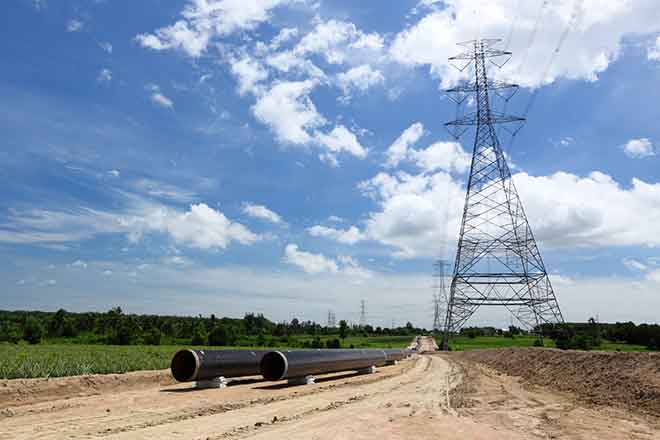 Published
Wednesday, September 15, 2021
(The Center Square) - Colorado's Public Utilities Commission (PUC) is set to hear rate increase proposals from four utility operators in the state, according to the agency's docket.
Some of the companies that have already scheduled proposal hearings are Black Hills Energy, Atmos Energy, Colorado Natural Gas, Inc., and Public Service Company of Colorado. All the proposals cite February's Winter Storm Uri as a reason for the rate increases.
According to state law, each proposal will receive a two-hour public hearing. An administrative law judge will make the final decision on whether to increase rates.
Black Hills Energy, which primarily serves Southwestern Colorado, submitted two rate increase proposals: one for its natural gas division and the other for electric.
Black Hills Electric wants to raise $23.1 million over two years by increasing residential electric bills by an average of $3.83 per month.
Similarly, Black Hills Gas proposes to collect $72.7 million from its customers across the central, northern, and southwestern parts of the state. The proposed increase would occur over a three-year period, during which time residential bills will increase between an estimated $10.62 and $15.48 per month.
In a notice to their customers, Black Hills said the proposed gas increases are "pass-through costs" because the company incurred "extraordinary natural gas costs in purchasing necessary supplies to keep its gas flowing and customers warm" during the storm.
A public hearing for the Black Hills Energy proposals will be held on September 21, PUC said in a hearing announcement.
PUC already held a hearing for a rate increase on Sept. 1 for the Public Service Company of Colorado, which is seeking to recover costs over a 24-month period. A decision on the case is expected as early as March 2022, according to a PUC filing.
Colorado Natural Gas (CNG) is also seeking to recover costs over a five-year period that would see rates increase between $2.47 and $8.99 per month. The company serves customers in Pueblo West, Cripple Creek, and parts of Eastern Colorado.
A hearing for CNG's proposal is scheduled for Nov. 18 and 19.
Atmos Energy is seeking to increase rates across three individual divisions. It seeks to recover more than $1 million over a 12-month period from its customers in the southwest part of the state; $3.1 million over 36 months from its customers in the southeast; and more than $19 million from its customers in Northern Colorado.
A judge will hear Atmos' case between November 8 and 10, according to PUC.