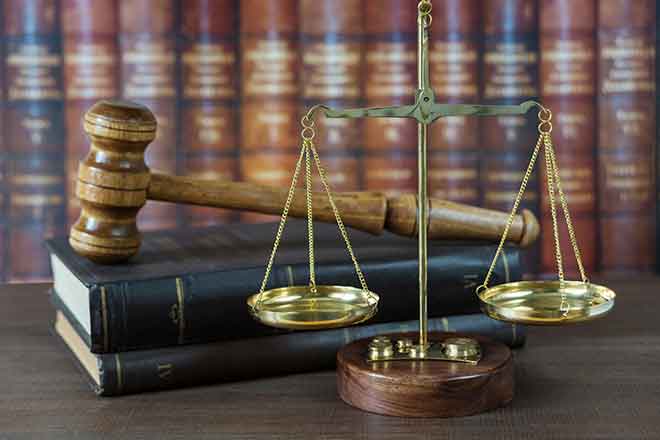 Published
Friday, November 9, 2018
NOTICE OF HEARING BY PUBLICATION
INTERESTED PERSONS AND OWNERS BY INHERITANCE
PURSUANT TO SS 15-12-1303, C.R.S.
In the Matter of the Estate of: WILLIAM I. BODGE Deceased
Case Number 18PR30012
To all interested persons and owners by inheritance:
James W. Bodge, Teresa L. Chramosta, Michael R. Zook, and Robin L. Kuhlman
A petition has been filed alleging that the above decedent died leaving the following property:
An undivided 1/8 interest in and to the minerals and mineral rights lying in, under, and upon the Northwest Quarter (NW1/4) of Section Twenty (20), Township Seventeen (17) South, Range Forty-five (45), West of the Sixth Principal Meridian, Kiowa County, Colorado.
The hearing on the petition will be held at the following time and location or at a later date to which the hearing may be continued:
Date: January 2, 2019
Time: 8:30 a.m.
Courtroom or Division: District, 1305 Goff Street, Eads, Colorado 81036
The hearing will take approximately 15 minutes.
Notes
You must answer the petition within 35 days after the last publication of this notice.
Within the time required for answering the petition, all objections to the petition must be in writing and filed with the court.
The hearing must be limited to the petition, the objections timely filed and the parties answering the petition in a timely manner
Date: 11/01/18
/s/ Teresa L. Chramosta, c/o Cure & Bain, P.C.
P.O. Box 370
Burlington, Colorado 80807
First Published November 9, 2018
Last Published November 23, 2018
In the Kiowa County Press